Matt Cardona Confirms Hype Bros Will Never Reunite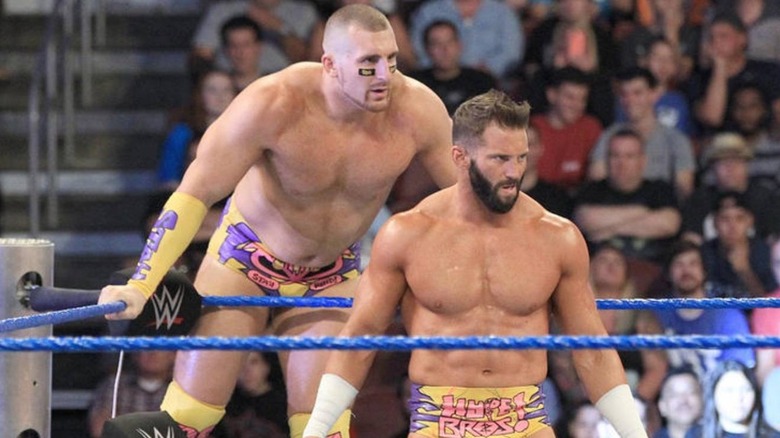 WWE
Matt Cardona has made quite the name for himself since his release from WWE over three years ago, becoming one of the hottest acts on the independent scene in the United States and across the globe. Cardona had a lengthy tenure with the sports entertainment juggernaut under the name Zack Ryder as both a tag team and singles wrestler, with one of his most famous partners being Mojo Rawley (Dean Muhtadi). The pair formed a tandem known as the Hype Bros back in June 2015 after Ryder moved to "WWE NXT", competing for the "NXT" Tag Team Titles a few months later.
As part of the WWE brand split and Draft in July 2016, Ryder and Rawley were called up to "SmackDown" and became number-one contenders for the "SmackDown" Tag Team Titles by December. Unfortunately, a serious knee injury put Ryder out of action for an extended period. After his return in mid-2017, the Hype Bros fell short against The Usos and by the end of the year, Rawley turned heel on his partner and ended their two-year alliance.
With another former WWE tag team from the same era – The Vaudevillians – now taking independent bookings together, Cardona was quick to shut down the suggestion of a Hype Bros reunion via social media, to which Muhtadi instantly agreed in his own Twitter post. 
Cardona has found plenty of success this year, winning championships across multiple promotions and aligning himself with Australian powerhouse Steph De Lander, while also maintaining a strong social media presence with over two million followers on Twitter. Muhtadi, on the other hand, has found work as a co-host with TMZ, as well as founding his own talent agency.