Hulk Hogan Reflects On 'Huge Mistake' Of Not Buying UFC With Vince McMahon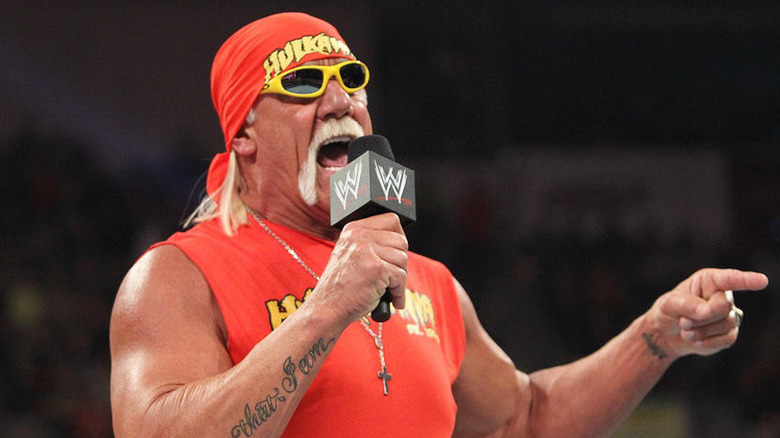 WWE
It was revealed earlier this year that WWE and UFC will be merging under the Endeavor umbrella to create a new sports and entertainment company. WWE Hall of Famer Hulk Hogan has now disclosed that he could have been heavily involved with UFC in the past.
"There was an opportunity to buy it [UFC] a long time ago and Vince [McMahon] and I passed on it," Hogan said on the "This Past Weekend" podcast. "It was before the referees stopped things, and they were kicking people when they were on the ground, and it just was so violent when it was brought to us. That was a huge mistake."
Several years ago, Hogan revealed that he had been offered a spot to compete in UFC during its early days. However, Campbell McLaren, the co-creator of UFC, denied those comments on social media and said he never wanted Hogan in the original UFC. McLaren added that nobody had ever reached out to the former WWE Champion. 
The WWE-UFC merger announcement came the day after WrestleMania 39 had concluded. In the press release, WWE's executive chairman Vince McMahon said the new company would become a "$21+ billion live sports and entertainment powerhouse." It's said that the new organization is planning to go public on the stock exchange before the end of 2023. 
If you use any of the quotes in this article, please credit "This Past Weekend" with an h/t to Wrestling Inc. for the transcription.