Drew McIntyre: WWE SummerSlam Match Vs. GUNTHER Will Make You Question What You Think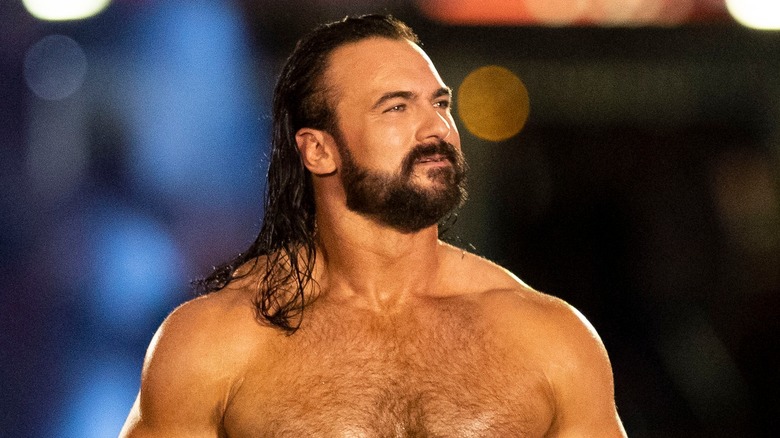 ComposedPix/Shutterstock
WWE is set to hold the 36th SummerSlam on August 5, and despite a summer of rumors and controversy surrounding the contract status of Drew McIntyre, "The Scottish Psychopath" is set to challenge WWE Intercontinental Champion GUNTHER at the event in Detroit, MI.
"I'm very excited. I've been off since WrestleMania ... April, that is — oh my goodness — three months now I've been out of the ring," McIntyre told TMZ. "It's the longest time I've been out of the ring ever, I believe. I've only had two matches since I came back." McIntyre has only wrestled two televised matches since WrestleMania, and hopes that he'll be ready to dethrone the reigning champion. "He's had the title for over 400 days," McIntyre said. "He really has re-established the Intercontinental Title as the premier title that it used to be back in the day when Bret Hart had it, Shawn Michaels had it." It's been thirteen years since Drew McInytre held the Intercontinental Championship, and the former champion thinks he has great chemistry with the Austrian superstar, noting that he was excited for one more big match with GUNTHER.
"We were part of a triple threat at WrestleMania," McIntyre continued, mentioning that the match against GUNTHER and Sheamus was one of the best matches of his career. "He's a hard-hitting guy, I'm a hard-hitting guy; I guarantee you everyone watching SummerSlam is going to feel the strikes in that match. Whatever you think about WWE and wrestling, whatever preconceptions you have, watch Drew McIntyre vs. Gunther and I promise you [that] you will question what you think." McIntyre's hiatus from in-ring competition led to rumors that he might not renew his contract with WWE, but McIntyre says the time off was a good opportunity to reorient himself after years on the road.