Jim Ross' AEW Contract Reportedly Set To Expire, Wants To Call Upcoming Event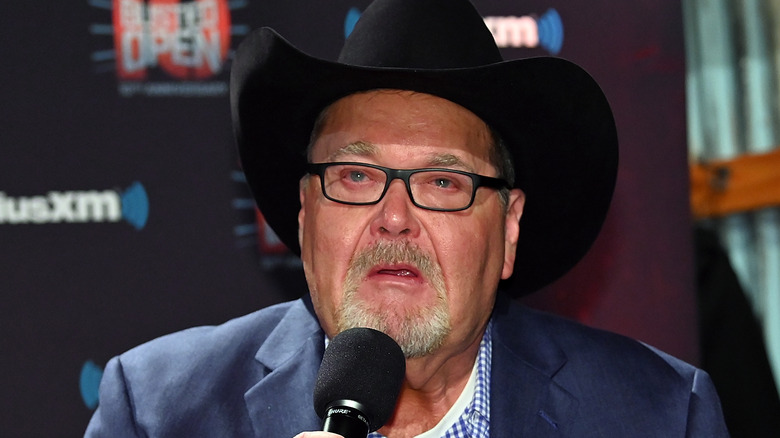 Slaven Vlasic/Getty Images
Jim Ross has had a rough go of it as of late following health issues that have kept him off the road. The 71-year-old shared earlier this month that he fell the night before the premiere of "AEW Collision," which affected his broadcast performance during the main event. Ross has been off the road ever since to recover, however, there's not much time left on his AEW contract.
Dave Meltzer reported in the latest Wrestling Observer Newsletter that Ross' current contract expires in two months. Additionally, Ross has openly shared that he wants to be back in time to call AEW All In at Wembley Stadium, but a timeframe for his return has not yet been set. Whenever he does return, "JR" will likely be calling "Collision."
Ross has been battling a radiation burn on his leg and has been affected by sciatica on top of that. His chiropractor based out of Norman, Oklahoma, helped determine that Ross fell because the sciatica caused his legs to go out, as opposed to a stroke or another Bell's Palsy attack. Luckily, the WWE Hall of Famer is said to be doing better.
During a recent episode of his podcast, Ross made it clear that he's just taking it one day at a time with his health and career.
Ross stated, "I will be back. I will continue working. My contract with AEW is still in place. I don't have a lot of time left on it, but I've got enough. I'm not concerned about that. Either I'm retained or I'm not. I'm just gonna take it a day at a time and see how it works out."