Colt Cabana Joined Division 1 NCAA Team Just So Jim Ross Could Say So On TV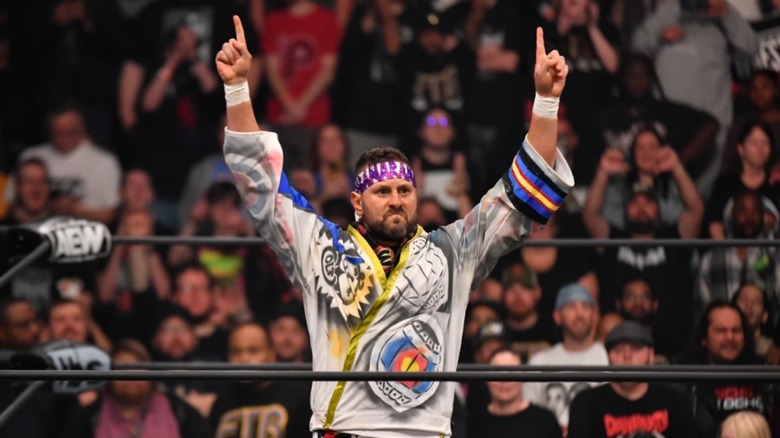 AEW
Before he was a pro wrestler, Colt Cabana played college football for the Western Michigan Broncos. But according to Cabana, his collegiate gridiron career existed for only one reason: to be something he could use for his eventual pro wrestling career.
Cabana made such a confession while under the microscope of RJ City on the most recent episode of "Hey! (EW)." When asked if he let anyone know of this factoid when he first joined AEW in 2020, he revealed he shared it with one other person — who just happened to be the person he wanted to know about it the most.
"Jim Ross did, when I debuted here in AEW," Cabana said. "I specifically said 'Jim, 20 years ago I walked onto Western Michigan University, Division I-A football, where I was the worst Division 1-A football player of all time. But I only did it so you could say 'Wrestler Colt Cabana, Division 1-A football.""
Under his real name Scott Colton, Cabana suited up for the Broncos for at least the 1998-99 season and can be seen in the sixth row, sporting the No. 70 in the official team photo. Cabana would ultimately go on to graduate from Western Michigan with a degree in Business Marketing in 2002 and now joins actors Tim Allen, Terry Crews, Curtis Armstrong, Bruce Campbell, and singer Luther Vandross as among the most famous alumni in the school's history.
If you use any of the quotes in this article, please credit "Hey! (EW)" and provide a h/t to Wrestling Inc. for the transcription