Why Bully Ray Thinks AEW Should Not Announce Any Matches For All In At Wembley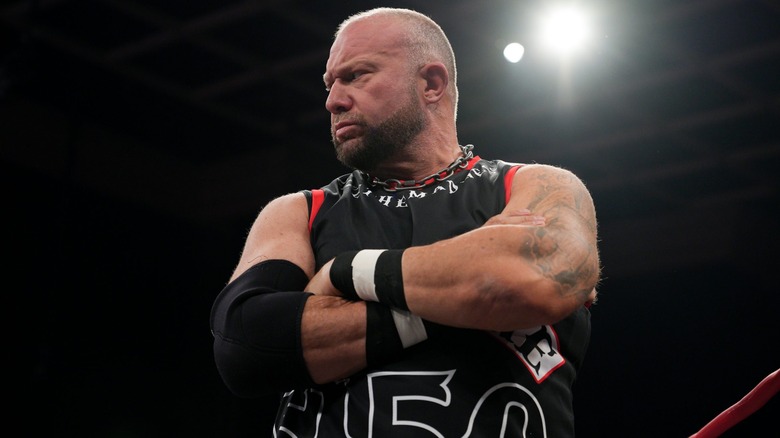 Impact Wrestling
Surprises are fun every once in a while. Wrestling fans flock to events like WWE's Royal Rumble or Pro Wrestling Guerilla's Mystery Vortex because they love to experience the various surprises that those shows deliver. However, that's just one battle royal or one independent show shrouded in mystery. Could that concept work for a stadium show with thousands of fans in attendance and thousands more tuning in around the world? Bully Ray seems to think so.
On "Busted Open," the hosts discussed AEW's All In London, which is taking place on August 27 at Wembley Stadium in London, England. With a month left to go until the biggest show in the company's history, there's very little indication of what matches will be taking place or what talents are confirmed to be there. The only mention of it from a wrestler on AEW programming was from CM Punk before he unveiled his "real" world championship on "Collision." And if Bully had his way, he would keep it that way.
Building A Mystery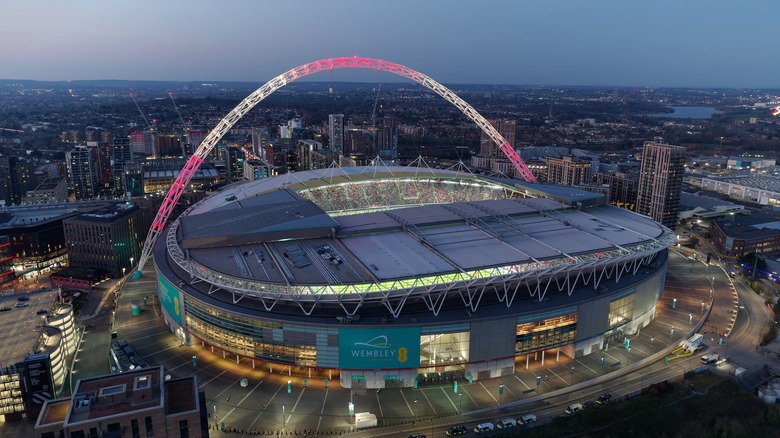 Skyshark Media/Shutterstock
"You've already put 77,000 people in the house," Bully Ray pointed out. "Every match, every entrance becomes a surprise. To me, you're sitting on the edge of your seat. It's almost like a Royal Rumble over an entire show ... I think this is the show where people at home don't need to know anything. They're gonna buy it no matter what, otherwise they'll suffer from FOMO. I think the excitement of not knowing anything draws me in more."
The WWE Hall of Famer also mentioned that AEW should continue to tease possible competitors or matchups on social media if they pursue the mystery angle. According to him, that is their forte since they sold out the United Center in Chicago, Illinois with only the very strong assumption that Punk would be there. But for those concerned with the pay-per-view buys, Bully said he's confident that the diehards will tune in regardless of the main event and AEW will get an excellent payday no matter what.
If you use any of the quotes in this article, please credit "Busted Open" with a h/t to Wrestling Inc. for the transcription.