AJ Styles Weighs In On Maxxine Dupri Using Ocean Cyclone Suplex On WWE Raw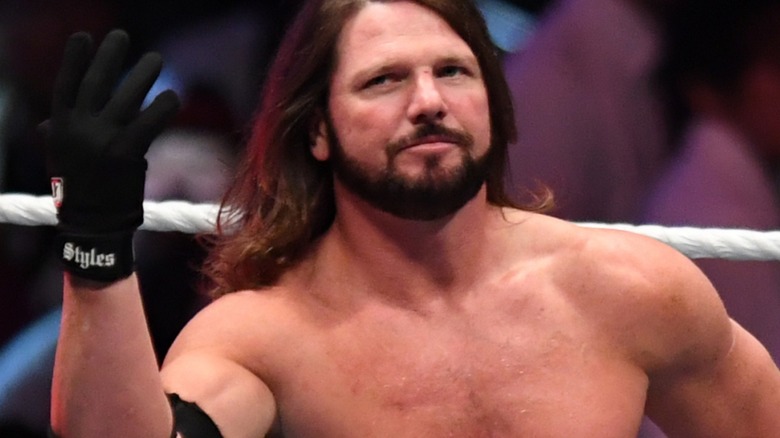 Etsuo Hara/Getty Images
Maxxine Dupri used the Ocean Cyclone Suplex in her match against Valhalla on the July 31 edition of "WWE Raw," and it caught the attention of one of her fellow Superstars. AJ Styles took to Twitter afterward and shared his thoughts on Dupri using the maneuver, which was innovated and popularized by a wrestler he greatly admires.
Responding to a fan who asked about Dupri adopting Manami Toyota's move, Styles said that he's happy to see the "Raw" star pay tribute to the Japanese legend. "I think it's awesome! What's old is new again," he wrote.
Styles has publicized his admiration for Toyota on social media in the past, hence why the aforementioned fan was keen to know his thoughts on Dupri adding the Ocean Cyclops Suplex to her arsenal. Earlier this month, he retweeted a post from Chris Jericho which stated that Toyota is one of the true all-time great wrestlers. "Yep," Styles wrote in response to the AEW star.
The Ocean Cyclone Suplex allowed Dupri to pick up the win in her first singles match on WWE television. It remains to be seen if the Alpha Academy member will use the maneuver as her finisher moving forward, but it's certainly caught the attention of the wrestling world and has proven to be effective thus far.
Toyota retired from wrestling in 2017, bringing an end to a career that began in 1987. That said, the fact the legendary star is still making the news in 2023 proves that she remains an influential figure across the industry.