What Booker T Says WWE Fans Want Out Of Gable Steveson: 'You'd Better Do It Quick'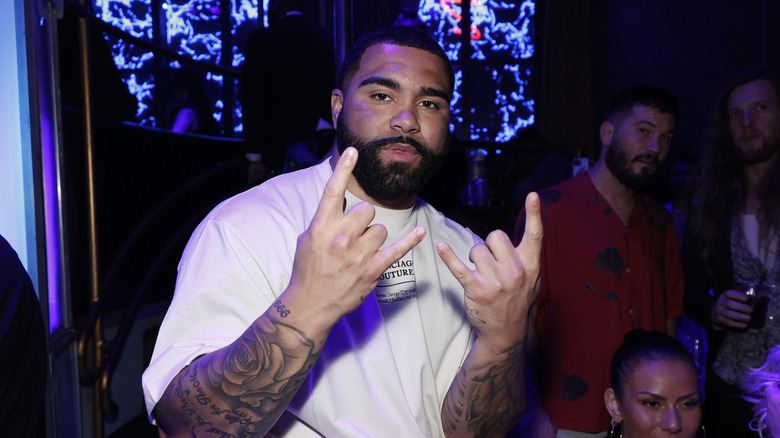 Arturo Holmes/Getty Images
Gable Steveson received a fairly frigid reaction from the WWE Universe in his debut match against Baron Corbin at "NXT" Great American Bash on July 30.
"They booed that boy out the building," Booker T chuckled on the latest "Hall of Fame" podcast. "Baron Corbin was a big babyface."
Booker's co-host Brad Gilmore chimed in and said that the episode is "The only time that sentence will have been said," with regard to Corbin's babyface reaction at the Great American Bash.
"I'm on the fence with this kid, Gable Steveson," Booker continued. "If I was a jury, the verdict would still be out because the kid got one foot in, he's got one foot out. These fans, they are rabid, they wanna know if you're here to stay. They're not looking for part-timers." 
The two-time Hall of Famer said WWE fans aren't interested in performers that lack passion, and that Steveson has waffled too much about the idea of competing in the NCAA for his final year of eligibility. 
"You got to get in there and show me something and you better do it quick," Booker said. Gilmore mentioned that Steveson has big shoes to fill, as the last gold medalist that WWE signed was Kurt Angle. "He ain't no Kurt Angle," Booker T exclaimed.
Steveson wrestled Corbin to a double count out on Sunday, his long-awaited debut after a much-hyped signing in 2021, and eventual drafting to the "Raw" brand which didn't produce any progress for the Olympian. Steveson began appearing on "NXT" earlier this year.