Nate Diaz Claims WWE Wanted To Set Up Fight Between Him And Logan Paul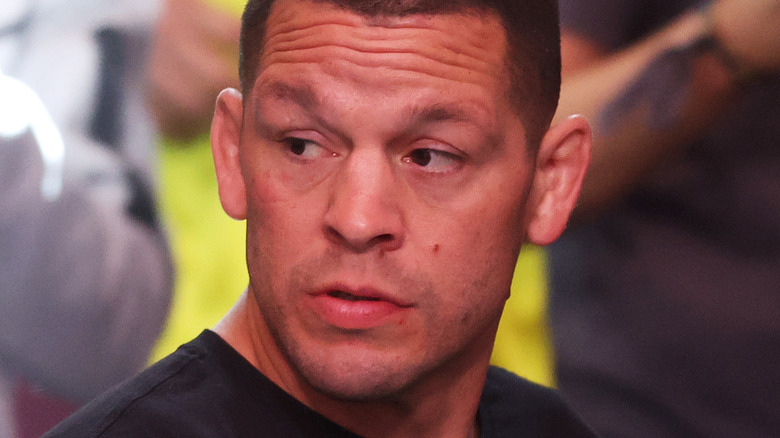 Christian Petersen/Getty Images
Nate Diaz and Logan Paul nearly had a boxing match last year, but according to a new report from ESPN, WWE tried to get involved, souring "The Ultimate Fighter 5" winner's interest in the bout.
"The WWE came in and then they wanted to take over the whole thing," Diaz said, noting that he just finished up his contract with UFC and hoped to be free of any contractual obligations.
Diaz also didn't think WWE's brand fit his bad boy image.
"I fight for real," Diaz continued. "I'm not gonna be doing a real fight on a WWE card or no funny s*** like that."
Paul felt this was a "cop out," suggesting that Diaz is afraid of fighting the stronger, older Paul brother.
"You can still be a real fighter with the biggest sports organization in the world promoting your fight," Logan protested. "It's a little lame to me, and I can definitely sell more tickets. I see what he's doing. I'm the harder fight."
As it stands, Diaz is set to fight Logan's brother Jake in Diaz's professional boxing debut on Saturday, August 5 at the American Airlines Center in Dallas, Texas. Jake Paul currently has a 6-win, 1-loss record in pro boxing, suffering his first defeat at the hands of Tommy Fury back in February in Diriyah, Saudi Arabia. 
While Jake is currently focused on his boxing career, he said earlier this year that he's open to joining his brother in WWE. Logan signed with WWE in the middle of 2022, the first major signing of Paul "Triple H" Levesque and Stephanie McMahon during the "retirement" of Vince McMahon.