Rob Van Dam Explains Why He Was Insulted When WWE Made Him Hardcore Champion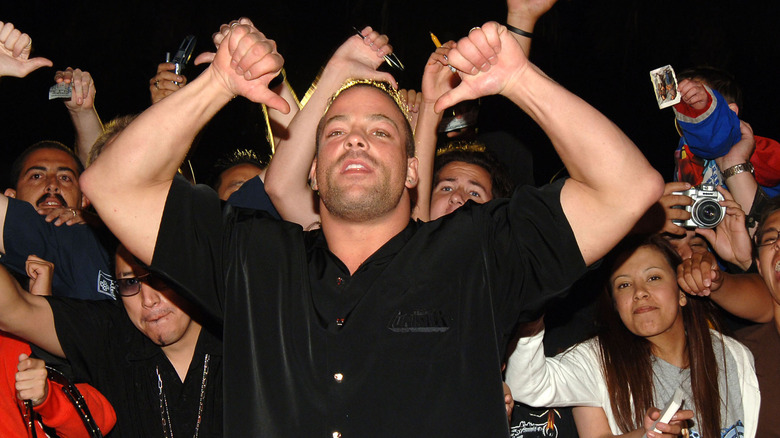 John Sciulli/Getty Images
Rob Van Dam was one of the faces of the extreme action of ECW in the '90s, which popularized violent, high-impact action that was soon copied in both WWE and WCW's hardcore divisions. On the latest "One of A Kind" podcast, Van Dam said that he took the WWE Hardcore Championship division especially as a personal insult.
"I felt like they were making fun of us in ECW because we have this, in my opinion, superior art form, making wrestling cool to people that aren't even wrestling fans," Van Dam said. "Then I would see the Hardcore title match on 'Monday Night Raw' or whatever, and in my opinion, I thought they were making a joke of it. RIP Crash Holly but it pretty much meant the hot dog stand was gonna get tipped over ... the Hardcore match was something to laugh at."
The Hall of Famer said that once he got to WWE, the Hardcore title was thrust upon him, and he felt that he did his best to make the title mean something. He eventually made the title mean so much that the company retired it in 2002, unifying it with the Intercontinental Championship.
Van Dam has remained inseparable from his extreme past. On the latest episode of "AEW Dynamite," Van Dam made his AEW debut at the behest of his ECW friend and rival Jerry Lynn, challenging "Jungle" Jack Perry for his FTW Championship, a title which originated in ECW. The match will take place on next week's edition of "Dynamite."