Tommy Dreamer & Bully Ray Volunteer To Take Part In AEW's Jack Perry Vs ECW Storyline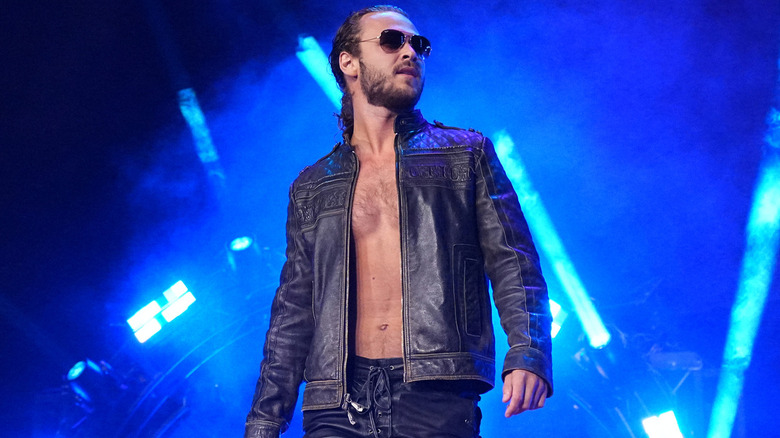 AEW
Since winning the FTW Championship on the July 19 "AEW Dynamite," Jack Perry has begun targeting the company where the title originated — ECW. After ECW legend Jerry Lynn arrived to defend it, Perry challenged him to return the following week for a match.
While Lynn later clarified that he wasn't medically cleared to compete, he did find a replacement in the form of ECW mainstay Rob Van Dam, whom Perry will face on next week's "Dynamite." As the story of Jack Perry vs. ECW continues, two more alumni have offered up their services.
During a recent "Busted Open Radio," Tommy Dreamer and Bully Ray discussed the possibility of taking part in the AEW storyline. After Perry finishes his match with RVD, Bully suggested the idea of bringing in one of two talents who were known for swinging kendo sticks. "If Jack Perry is wrestling Rob Van Dam and beats Rob Van Dam and then all of a sudden were to go underneath the ring and pull out a kendo stick and start kendo-ing Rob Van Dam to death, there's only two guys known for using a kendo, and that's The Sandman and you," Bully said, referring to co-host Dreamer.
Taking Perry To The Next Level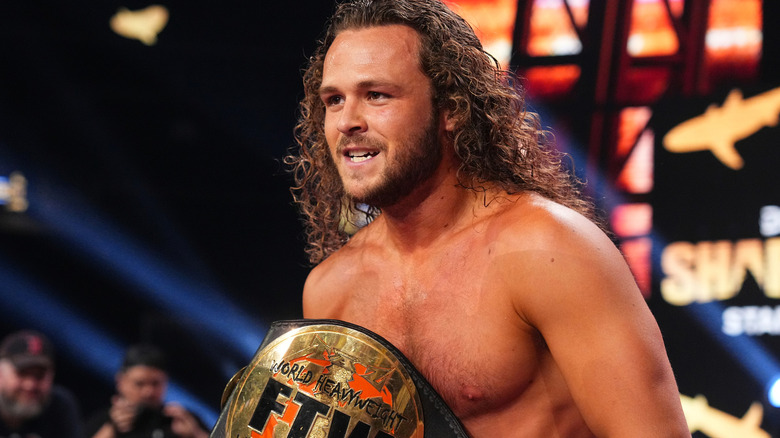 AEW
While Dreamer is open to the idea, he believes AEW could play out the program in some other ways as well. "All Rob has to do is play [his] greatest hits and the fact that it still looks like Rob Van Dam could still do things in the ring, he hits a few of his signature spots, or even teases him, those people are going to come unglued. And there is a generation of wrestlers that are in that AEW locker room that did grow up watching Rob Van Dam and have emulated stuff that he has done. It will be a cool moment. I don't necessarily know if I want to go down the nostalgia route all that long. You could go the route. What they did with Randy Orton, 'I'm the Legend Killer,' which could be a layer for Jack Perry. There's a lot of places you can go," Dreamer said.
Upon the completion of Perry's moment with RVD, Dreamer believes AEW should briefly pivot Perry back to their own talent, and then revisit the ECW alumni. In addition to himself and Sandman, Dreamer thinks Bully would be another beneficial candidate for Perry to work with. If Bully faces off with Perry, though, Dreamer is adamant that he would need to incorporate his own signature spot and send Perry crashing through a table.
With the added leverage of ECW legends like himself, RVD, and Dreamer, Bully believes they can get Perry "over to the next level" and properly circle him back to the man he defeated to win the FTW Championship, which is HOOK. "It's all about Jack Perry and HOOK. It's not about Rob Van Dam. It's not about Taz. It's not about Jerry. It's not about Tommy. It's not about Bubba. It's about none of those guys. It's utilizing all of those guys to the max to get Jack the most amount of heat so that when HOOK does return, and hopefully take that FTW championship back, it's going to get a monster response."
If you use any quotes from this article, please credit "Busted Open Radio" with a H/T to Wrestling Inc. for the transcription.