Why Corey Graves Expects GUNTHER To Beat Drew McIntyre At WWE SummerSlam 2023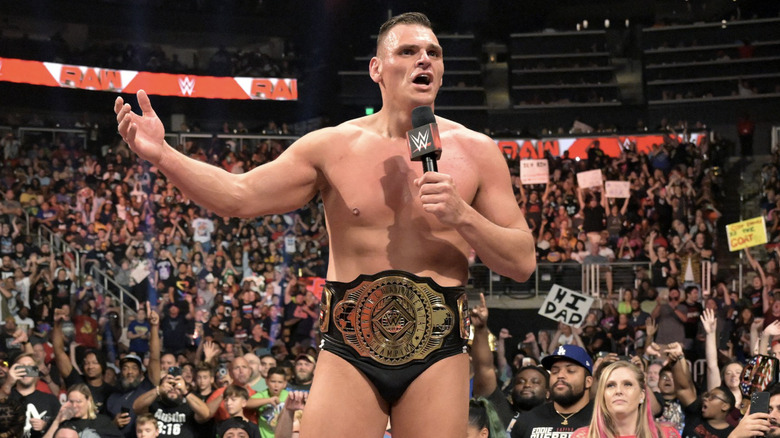 WWE
During a recent episode of "After The Bell," Corey Graves explained why he's not concerned about GUNTHER losing his Intercontinental Championship to Drew McIntyre at WWE SummerSlam on Saturday.
"You mentioned Drew McIntyre and GUNTHER, and that's about as simple as anything can be in this business," Graves said. "It's two badasses who are going to war over the Intercontinental Championship... But to be perfectly honest, I know it hasn't looked like the Ring General of old recently. I'm not worried about GUNTHER's chances. I'm not worried. As highly as I regard Drew McIntyre — a guy who carried this place through the pandemic as champion — I believe Drew McIntyre, I respect him. Drew has not been competing since WrestleMania. Not with any sort of regularity."
"GUNTHER, at least every couple 'Raw's', gets in the ring and will go 15-20 minutes," Graves pointed out. "The Ring General keeps himself razor sharp at all times, and I think that's going to be the difference. The romantic wrestling fan in me goes, 'Oh, it will be a great story. Drew didn't manage to do it at WrestleMania, he went away for a while. He got himself healed up.' Cool, but GUNTHER is so special right now."
By all accounts, GUNTHER and McIntyre have never had a singles match. McIntyre was able to challenge for the Intercontinental title in a three-way that also involved Sheamus at WrestleMania 39, however GUNTHER prevailed in that bout. As of this writing, GUNTHER is just over a month away from being the longest-reigning Intercontinental Champion of all time.
If you use any quotes from this article, please credit "After The Bell" with a h/t to Wrestling Inc. for the transcription.