WWE's Cody Rhodes Is '100% Confident' That He's The Best Wrestler In The World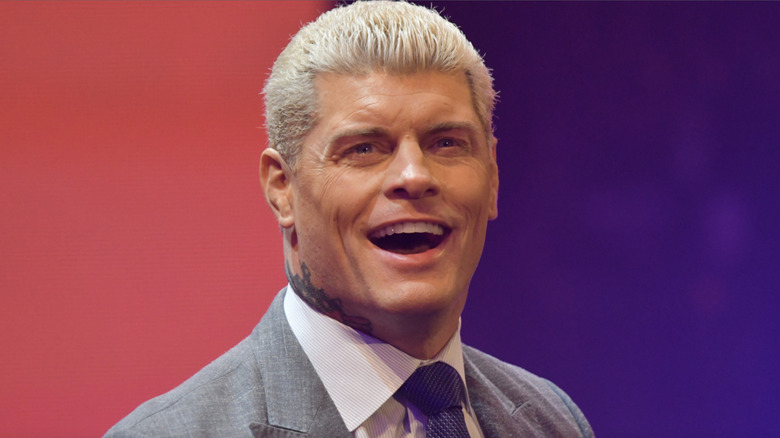 Kevin Tall/Wrestling Inc.
During Cody Rhodes' new documentary on Peacock, he calls himself "the best wrestler in the world" following his Hell in a Cell match against Seth Rollins. In a new interview with GQ, "The American Nightmare" was asked if he still believes that about himself.
"Oh, 100 percent. I say it far less because I lost to Roman Reigns at WrestleMania, but it's still how I feel," Rhodes said. "When you've been put in a position where you're main eventing a 'Monday Night Raw' or a WrestleMania, it does bring out a new side of you and it makes you hungrier to get it again and it makes you work at a different level. So, that's why I always say I feel I'm the best there is in the world at this bell-to-bell, in every facet of what we do, because I'm driven to work that way. I can't think I'm second best. That doesn't motivate me. Thinking I'm the best is what motivates me."
Advice He Received From One of The GOATs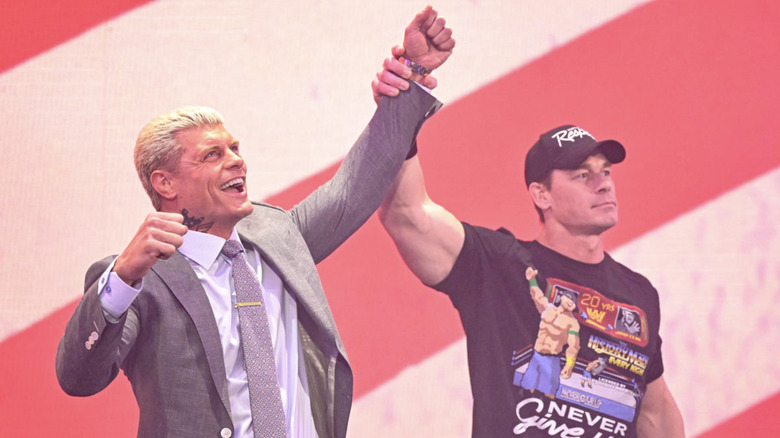 WWE
When asked what all goes into being the best wrestler in the world, Rhodes explained his perspective and shared advice he received from John Cena.
"Because you just mentioned moves, this generation really has this fun argument that always takes place between cool moves and cool spots, and are they as good as a story and an emotional connection to fans itself?" Rhodes stated. "And I'm of the belief actually it's all right in the middle. The game has gotten faster. The moves have gotten more risky and more athletic. That's something you have to bring in. But also on the other side, your ability to convey a story when you're in the ring. That's really what it is."
"I got great advice from John Cena once," Rhodes continued. "He was the ultimate ear in our game. I mean, he really was. If you put your arm around his head and trap his ear, he'd get mad at you because he wanted to hear what was going on. Are their feet tapping? Are they clapping? He wanted to reward and connect with them. And that's been the last thing I feel like I picked up, but it's the most important thing you can pick up, is that hear them and that connection—where you're not trying to work them, you're trying to work with them."