WWE's Big E Says Some Doctors Have Advised Him To Never Wrestle Again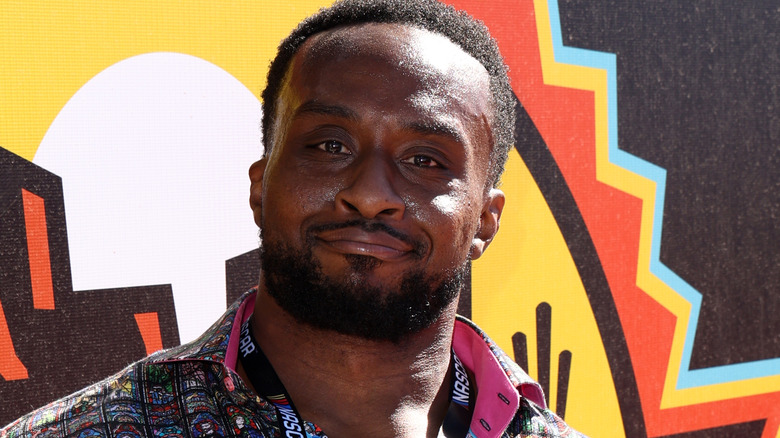 Joe Scarnici/Getty Images
Big E's future in professional wrestling is in doubt, and the odds of him ever returning to the ring seem more remote than ever. The former WWE Champion reportedly discussed his health and his uncertain future during a SummerSlam press conference on Friday.
"We did the year checkup and all that stuff looked great," Big E said (h/t Wrestling Observer/Figure Four Online). "But on the other side, I talked to spine specialists, people who have worked on other people in the company and done their fusions and they said like hey, I would not wrestle again if I were you."
Big E went on to say that he wants to live a long, happy, pain-free life, but he's not sure what his future holds (h/t Haus of Wrestling). One of the possible non-wrestling options available to him could be color commentary, which Big E said he has discussed with WWE (h/t Sean Ross Sapp).
Big E has not wrestled since he was injured during a match on "SmackDown" in March 2022. He fractured his C1 and C6 vertebrae when he landed on his head from an overhead suplex on the ringside mats. Despite the frightening nature of the injury, Big E regained his mobility and in an interview last month said he feels "100 percent." Still, his in-ring future remains far from certain.