WWE's Shayna Baszler Disputes Idea Ronda Rousey Doesn't Care About Wrestling Business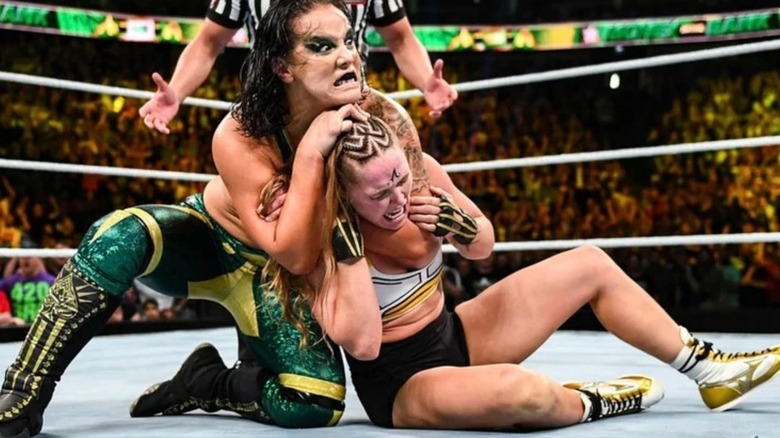 WWE
They may be involved in an onscreen rivalry, but Ronda Rousey's real-life best friend Shayna Baszler has come to her defense ahead of their SummerSlam match against wrestling fans who say Rousey is checked out and doesn't care about WWE and its women's division.
Speaking on Busted Open Radio, Baszler responded to a question about why she thinks Rousey gets so much pushback from fans. Baszler said it's been that way since they were fighting MMA and she followed Rousey over to WWE. She doesn't know why, but it's something they have gotten used to.
"People love hating Ronda. I think part of it also is Ronda honestly doesn't care about her image. So she doesn't care to like paint herself in a way. Everything for most people, especially when you're a celebrity or whatever, everything, social media, is so curated," Baszler said. "It's not even like, I don't know, it's going to be interesting, 10 years after I retire, to come back on a podcast and like, talk about the things that went on behind the scenes."
Baszler: Rousey Puts In The Work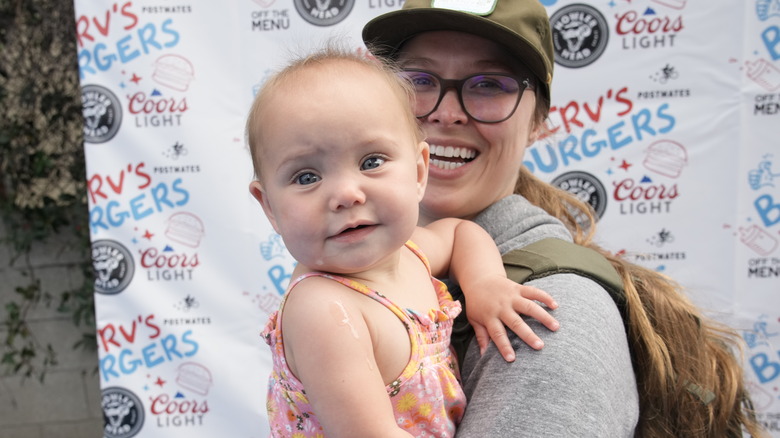 Jeff Kravitz/Getty Images
Baszler next explained how Rousey has worked to overcome obstacles in the ring. "Who else do you know that, first time she takes a DDT on TV, not so great. All of us have done stuff that like, I don't know, didn't turn out so great, we're like, 'ah, whatever. Stuff happens. Do it the next time.' She calls a coach, pays them to come out, and drills this for three weeks straight and now she's like, arguably, and when you look, she takes like the best DDT of anyone on the roster," Baszler said.
Baszler questioned who else would do that, saying Rousey is so "unchecked out" that she's obsessive. Baszler said that's why her best friend became an Olympic athlete and how she became a dominant UFC champion. She said that Rousey does not do anything that she's checked out of, and when she's checked out, she is gone. Baszler also alluded to the fact Rousey has been fighting for the women in the back.
"I think it's going to be cool 10 years after I retire or whatever to really tell some of these stories behind the scenes of the way she has fought for the women's division," Baszler said. Baszler and Rousey will end their feud in a "MMA Rules" match on SummerSlam at Ford Field in Detroit. It has been rumored Rousey will be leaving WWE after the match.
If you use any of the quotes in this article, please credit "Busted Open Radio" and provide a h/t to Wrestling Inc. for the transcription.