Cody Rhodes Reacts To The Elite Choosing To Re-Sign With AEW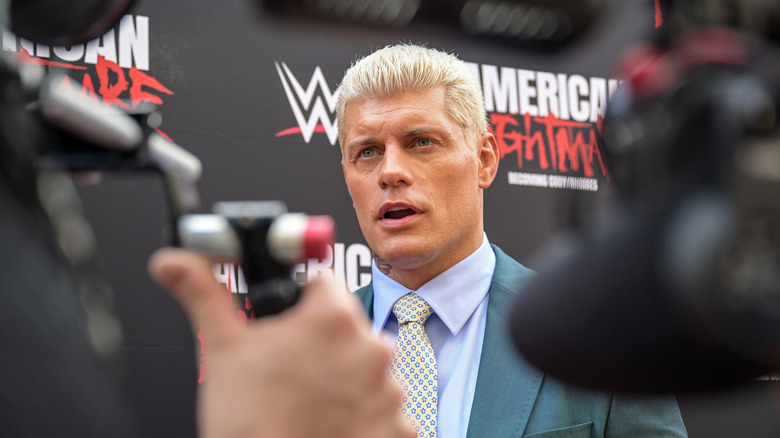 Wwe/Getty Images
Cody Rhodes has responded positively to the news of The Elite re-signing with AEW. Rhodes spoke to Haus of Wrestling at a media scrum ahead of WWE SummerSlam, with "The American Nightmare" asked how he felt about Kenny Omega, The Young Bucks, and "Hangman" Adam Page's decision to re-sign with AEW, rather than make the jump to WWE, as the company reportedly had interest in the group.
"I'm very happy when any wrestler or superstar gets paid," Rhodes said. "I don't want to sound carny or hacky but to know that your peers and people who take the bumps and go through all this and have that type of the physical struggle that comes with this gig, to know they're getting paid is really exciting. I am over the moon that group did what they did because, as Nick Jackson said, I believe they've made some NBA money off of it."
Rhodes said he was very happy for them and he would "loved to have seen them again," but said he understood the schedule differences between the promotions. It was reported earlier this week that after lengthy discussions, all four members of The Elite signed new four-year deals. The Elite reportedly agreed to stay together, and the decision to stick with AEW was made after a majority vote by the group. It was also reported CM Punk's return to the company slowed down negotiation talks.