LA Knight Says He's 'Just Getting Started' After Battle Royal Win At WWE SummerSlam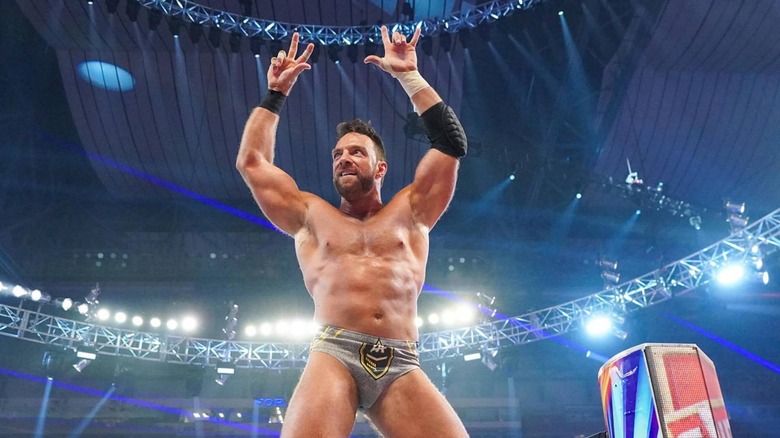 WWE
WWE SummerSlam produced some insane and breathtaking moments across the card — but perhaps no superstar male or female received the response of LA Knight winning the 25-Man 'Slim Jim' Battle Royal. The rising star continues to receive a groundswell of support from the WWE fanbase, with his catchphrase-heavy promos and entertaining in-ring style cementing him as one of the company's must-see acts. After defeating former world champion Sheamus on "WWE SmackDown", Knight would last eliminate The Celtic Warrior to emerge victorious for the first time at a WWE premium live event on Saturday night. 
Speaking to the media following the event, Knight claimed his lengthy journey to the top of the WWE mountain isn't complete yet and the crowd reactions are only the tip of the iceberg as far as his potential is concerned. 
"I believe in me, and that's why I got here. Whether anybody else believes in that, whether anybody else cares about that, that's fine, because here's the thing — I never went out there and asked for anybody to cheer me, I never asked for anybody to give me anything," he said.
"All I did was I went out there, I did my thing, and I'm going to continue to do that same thing. Whether that means that people love me, whether they hate me, no matter what happens, I'm going to keep doing me, and it's been working. Does that mean am I going to be able to keep this up? Brother, look, I'm just getting started here, all right? I don't know how to quit."
Knight's recent losses in the Money in the Bank ladder match and US Title tournament added to the frustrations among WWE fans, but the former IMPACT World Champion has now seemingly course-corrected and looks set for a main event-level push with the promotion.