AEW Star Jeff Jarrett Calls Taylor Swift A Family Friend Who'd Play Piano At His Home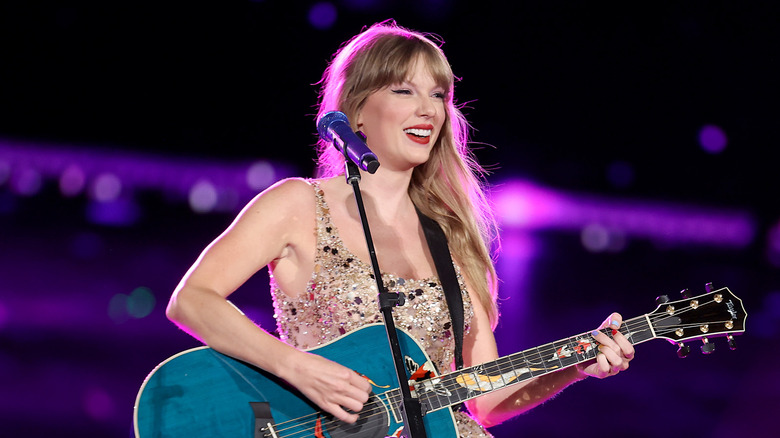 Mat Hayward/tas23/Getty Images
There's been quite a bit of overlap between the music and pro wrestling industries over the years, but fans of pro wrestling were pleasantly surprised to hear about Jeff Jarrett's friendship with musician Taylor Swift recently. 
The veteran star has now talked about how his family and Swift became friends during his recent appearance on "TalkSport."
"She's from Hendersonville – a friend of the family," said "Double J." "There was a recent tweet that resurfaced and people were like, 'Is that photoshopped,' and I'm like, 'Who's going to go out of their way to photoshop Taylor in my house playing the piano?'"
Jarrett said Swift was his neighbor and that the celebrated musician used to babysit his daughters. He also revealed that his daughters even appeared in the music video of Swift's song, "Mine." The song, which was released in 2010, featured Jarrett's three daughters as well as one of Kurt Angle's daughters.
A recent social media post that did the rounds showed Swift playing the piano surrounded by the AEW star's daughters. Jarrett has previously discussed his friendship with Swift, with the musician playing her entire first album to his family, which brought Jarrett's late wife, Jill, to tears. Jill, who was then battling cancer, sadly passed away in 2007.
"Taylor played her first album to us. Jill cried her eyes out, and the girls knew every word to every song," recalled Jarrett. "It was from god. For Taylor to step in here, a friend of a friend who I'd never met, and to this day Taylor keeps in touch with my girls."
Swift is one of the biggest musicians of her generation, but Jarrett — who has a musician gimmick — uses his guitar in other ways, to bash his opponents in the head on AEW television, over 30 years after debuting the character in pro wrestling.