Ric Flair Details 'Cannabis Coma' From Getting High With Business Partner Mike Tyson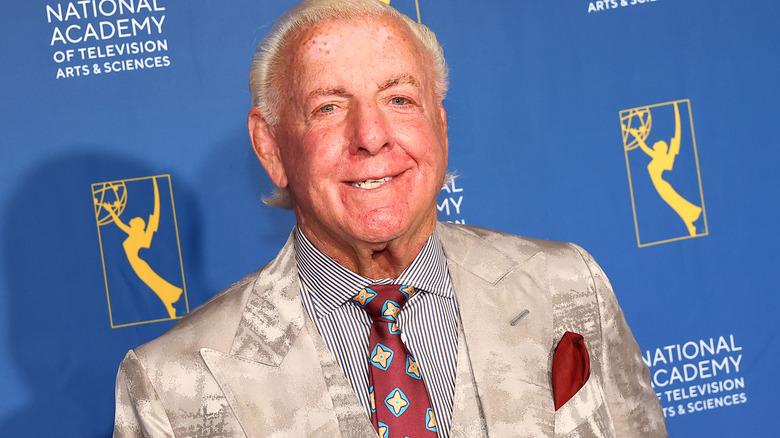 Arturo Holmes/Getty Images
"The Dirtiest Player in the Game" Ric Flair has taken on a variety of different business ventures since "retiring" from the ring, including  his cannabis line, "Ric Flair Drip," which is part of former boxer Mike Tyson's "Tyson 2.0" brand, available in several states. Flair and Mike Tyson are partners in the cannabis business, and apparently they occasionally partake in the merchandise.
Flair recently spoke on the "This Past Weekend" podcast with Theo Von about his time getting high with Tyson in The Hamptons. The 74-year-old WWE Hall of Famer likened the experience to being in a medically-induced coma following an emergency in 2017.
"It's called a cannabis coma, right? I mean, I actually thought I died," Flair said. "And people were squeezing my hand, but I'd be talking to them, and they wouldn't talk back to me. And I was like on the delay process, right? Yeah. And I said to myself, 'Did I die? Have I just died, because I feel like I did when I was in my coma, but I can think.' I don't think I could think when I was in my coma. I mean, that's the way I was talking to myself."
Flair: 'I practice up every time I knew I'm going to see Mike'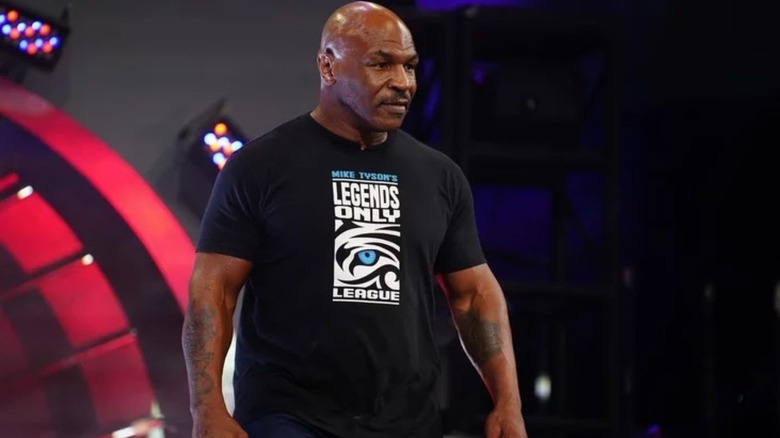 AEW
Flair said it was 3 a.m. when he finally sat up like Linda Blair's character in "The Exorcist" and said "I'm alive." He said he was so "screwed up," he called someone and asked if they were real; all he could think of was what he possibly could have done wrong. Von replied that there's something about weed now that "gets you too high," but Flair said he was just trying to be prepared for Tyson.
"Well, I just haven't done enough. I practice up every time I knew I'm going to see Mike," he said. "I'm about a three or four hit guy. But I just said, 'I'm going to smoke as much as you right now, brother.'"
Flair (supposedly) retired from professional wrestling in 2022, wrestling his last match alongside his son-in-law, AEW's Andrade El Idolo, against Jay Lethal and Jeff Jarrett. A cannabis activist and enthusiast, his journey into the industry also began in 2022.