Jungle Boy Defeats Rob Van Dam, Retains FTW Title On AEW Dynamite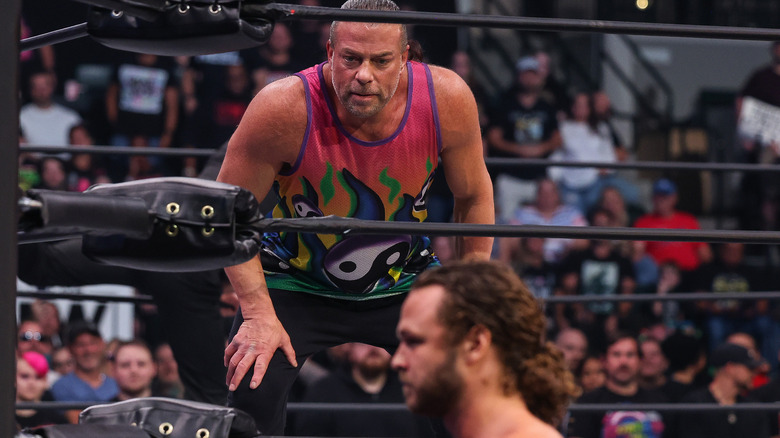 AEW
Jerry Lynn had hoped that his friend and rival WWE Hall of Famer Rob Van Dam could teach FTW Champion "Jungle" Jack Perry a lesson on this week's "AEW Dynamite," but alas, it was not to be.
Perry, adorned in tights that were an homage to Lynn's ECW attire, defeated Van Dam in a hard-fought contest to retain his championship, his first defense since winning the title at "AEW Dynamite: Blood and Guts." Van Dam dominated Perry so thoroughly — including sending the champion through a table — that he was able to score a visual pinfall on Perry while the referee was unconscious. Unfortunately for Van Dam, he was unable to keep Perry down long enough for a new referee to count the fall. Perry then sent Van Dam into the corner, where a steel chair had been set up earlier , and rolled Van Dam up for the pinfall.
The match was Van Dam's AEW debut, adding to the long list of promotions in which the former WWE Champion has wrestled.