Konnan Has A Pitch For AEW Collision's Next Heel Tag Team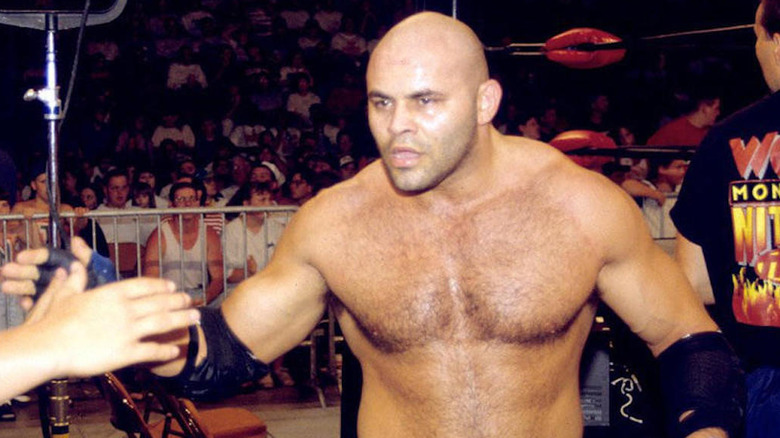 WWE.com
Adam Cole and MJF have been learning the magic of friendship over the past few weeks, but Konnan knows that, eventually, things have to end. On the latest "Keepin' It 100," Konnan said that the three most popular talents in AEW are Adam Cole, CM Punk, and AEW World Champion MJF. The former WCW United States Champion thinks that the current storyline/friendship between Cole and MJF is likely to lead to MJF betraying his tag team partner and All In opponent. Konnan also believes that the crowd is beginning to sour on Punk.
"Listen to the people, you're not that likable," Konnan cautioned. "You're more likable as a heel. You're a heel. You're naturally a heel." Konnan also thinks that Punk's behavior after AEW All Out made him a rebel, which only calcified people's feelings about the former champion, be it positive or negative.
"People are basically telling [Punk] 'Turn,'" Konnan continued. "Which I like." Konnan then suggests that AEW should merge the two storylines of Punk's growing divisiveness and MJF's likely betrayal. "Could you imagine...if they put MJF and Punk as a heel tag team?"
As it stands, MJF and Adam Cole are inseparable, with the tandem set to take on ROH World Tag Team Champions Aussie Open on the Zero Hour preshow for All In, just hours before the two men clash for MJF's championship. Punk is currently claiming himself as the "real" World Champion, noting that he never lost the AEW World Title. A confrontation feels likely between MJF and Punk but could they unite as opposed to collide?