CM Punk Defeats Ricky Starks, Retains 'Real World Championship' On AEW Collision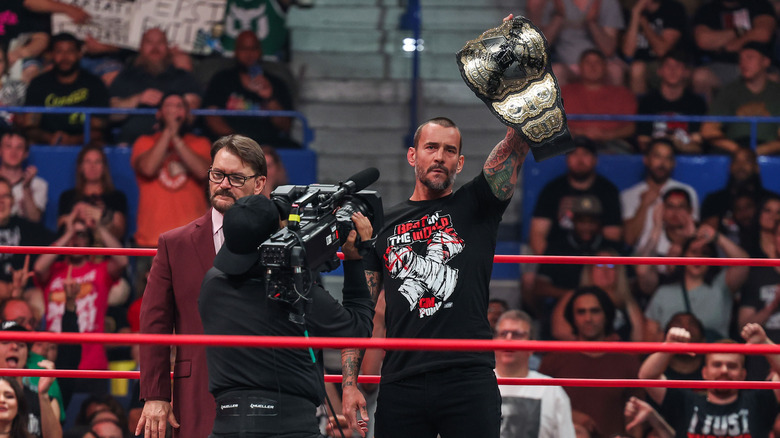 AEW
CM Punk has successfully defended his "Real" World Title against Ricky Starks on "AEW Collision," with the latter further cementing his heel turn by attacking special guest enforcer Ricky Steamboat following the loss. After the champion finally unveiled the contents of his red bag last week in dramatic fashion and spray-painted an X over the company's logo, Punk emerged victorious in an entertaining main event bout to conclude the night in Greenville, South Carolina, where he also gained some retribution for Starks' controversial win in the Owen Hart Tournament final. 
After in-ring official Stephon Smith was bumped to the outside down the home stretch, Steamboat broke up a pin attempt from Starks, who had his feet on the ropes, before sliding in to count three for Punk's roll-up, allowing him to retain the strap. Following the conclusion of the match, Starks would take out his frustration on Steamboat, whipping the WWE Hall of Famer with a belt before scurrying away when Punk ran him off with a chair. 
Earlier in the night, Samoa Joe laid down a challenge to Punk for the upcoming AEW All In pay-per-view event at Wembley Stadium, with the two long-time rivals set to finally conclude their story in front of 80,000 fans.