D-Von Dudley Discusses Returning To Wrestling Ring After 2020 Stroke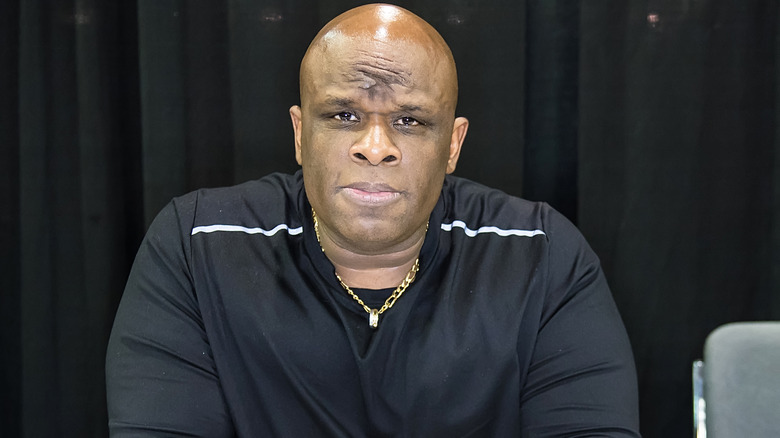 Gilbert Carrasquillo/Getty Images
WWE Hall of Famer D-Von Dudley suffered a stroke in 2020 and has not wrestled since 2016, which led many to assume the former multi-time Tag Team Champion had called it a career. However, D-Von will team up with his long-term partner Bully Ray for one more match, when Team 3D reunites on the 1000th episode of "Impact Wrestling" on September 9.
"It's been almost 10 years since I've been in the ring," D-Von told "Busted Open Radio" recently. "It's like riding a bike." The former WCW Tag Team Champion is excited to see what he can do after his long hiatus.
"I've had some health issues and I think that's one of the biggest things for me," the former ECW Tag Team Champion admitted. "Because I had the stroke in 2020 and I almost didn't make it. I wouldn't be here right now if it wasn't for my wife, who I love dearly and who really saw that I was having a stroke. The stroke is a silent killer." 
D-Von also thanked his personal trainer, as the former ECW star had only 25% of his strength on his left side following his stroke, which D-Von says has now been brought back up to fighting shape. D-Von also went through back surgery not long after, fusing multiple vertebrae in his back. 
"So to go through all of that within a short period of time within each other," D-Von said, "and now all of a sudden to have the opportunity to get back together with Bubba and be on the 1000th episode of Impact and relive the glory we once had, I think it's great. I'm really looking forward to this." D-Von thinks he has a lot left in his tank, despite the respite and the tribulations.
If you use any quotes from this article, please credit "Busted Open Radio" with a h/t to Wrestling Inc. for the transcription.