Booker T Calls WWE, Impact & AEW Vet 'Most Underrated Wrestler We've Ever Seen'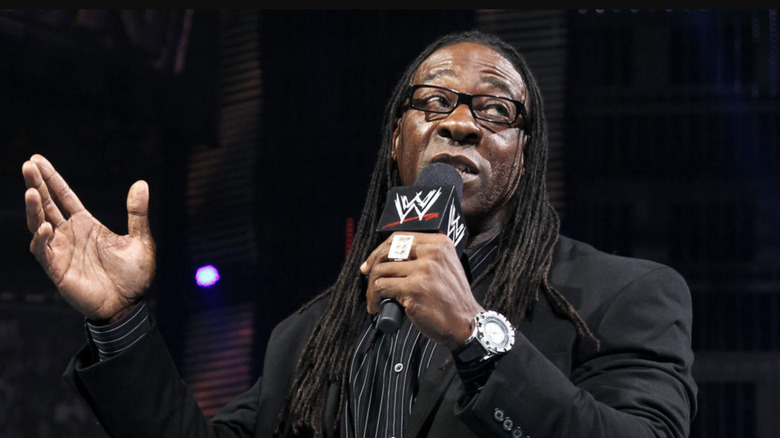 WWE
During a recent episode of the "Hall of Fame" podcast, Booker T and co-host Brad Gilmore discussed wrestlers who experienced tag team success before breaking out into main event singles stars. Edge and Christian Cage were pointed to as a great example, which led to the two-time WWE Hall of Famer singing Cage's praises.
"I always said that Christian still is the most underrated wrestler that we've seen," Booker T said. "That's how good this guy really is and was. The times I got in the ring with him were just awesome. I didn't even have to think. I was laughing half the time trying to stay in character and be serious at the same time. Definitely one of the greatest."
After winning tag team gold with Edge on seven occasions, Cage was able to capture the WWE World Heavyweight Championship twice in 2011. By that point, he had already held TNA's NWA World Heavyweight Championship twice from his early TNA run.
Any chance of him winning another world title seemed to be obsolete after suffering a career-threatening concussion in 2014. However, Cage returned to action in the 2021 Royal Rumble match mere weeks before signing with AEW to kickstart the latest chapter of his career. Later that year, he defeated Kenny Omega to win the Impact World Championship, which he held for 71 days.
Cage has yet to officially win an AEW title (although if you ask him, he's the reigning TNT Champion thanks to Luchasurus). Nevertheless, there's no telling when Cage will slow down after nearly 30 years in the business.
If you use any quotes from this article, please credit "Hall of Fame" with a h/t to Wrestling Inc. for the transcription.