Ricky Starks Reveals His Plans On AEW Collision After Learning That He's Been Suspended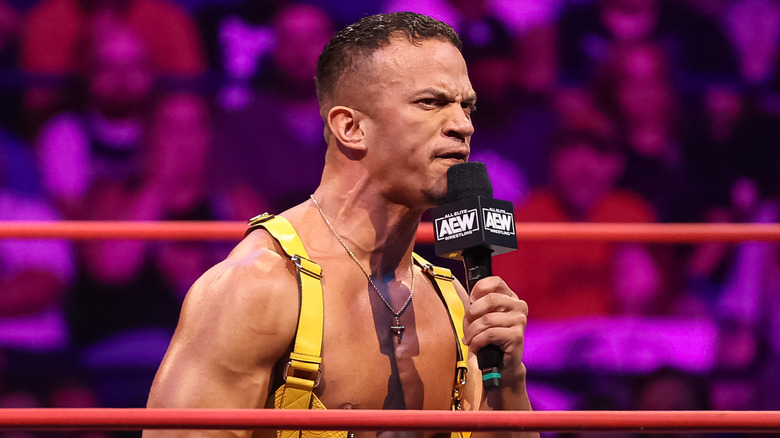 AEW
Earlier this evening on "AEW Collision," Ricky Starks was interviewed by Tony Schiavone and it was announced that he had been suspended from wrestling for 30 days as a result of his actions on the previous week's edition of the show. Of course, Starks wrestled CM Punk on the prior week's "AEW Collision" for CM Punk's "Real World Championship." Punk scored the victory and Starks subsequently attacked guest referee, Ricky "The Dragon" Steamboat.
Starks spoke with Schiavone and indicated that the reason he attacked Steamboat was because he felt that the WWE Hall of Famer had cost him the match. He went on to say that he has a manager's license and he wouldn't be stepping away from "Collision." Starks proclaimed that in spite of being sidelined due to suspension, he was going to set the "whole damn company on fire" and that he planned to begin his actions next week. He added that he would "bring a war to your front door."
Next week's "AEW Collision" will take place in Lexington, Kentucky and it will be a Fight for the Fallen special. Also announced for the show will be Christian Cage against Darby Allin.