Real1, Formerly WWE's Enzo Amore, Compares Himself To Eminem In 8 Mile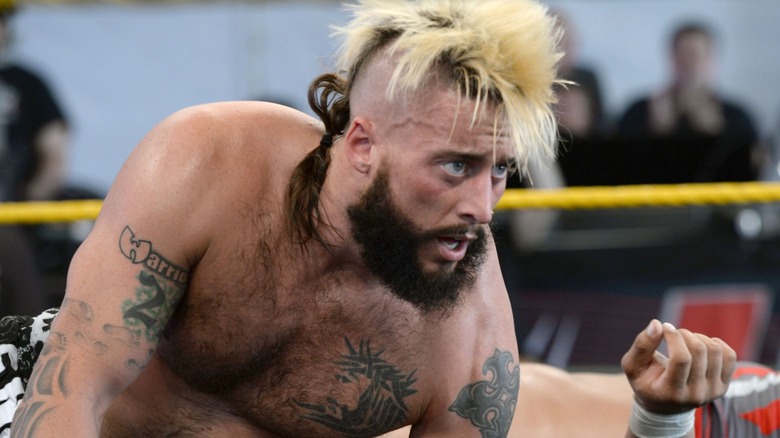 Scott Dudelson/Getty Images
If nothing else, former WWE and MLW star Real1, best known as Enzo Amore, has never been scared to make bold claims. And he was doing so again when he stopped by "Busted Open Radio" on Tuesday afternoon. After claiming he would never be a manager, and putting over his athletic credentials, Real1 defended his in-ring skills and claimed some were trying to erase him from wrestling history.
"I never had a bad match," Enzo said. "You can't have a bad match when you do this thing called selling, okay? Selling. And I sold my a** out to the point that we sold tickets, and we sold t-shirts, and I became the number one merchandise seller in all of pro wrestling as a rookie, and people want to act like it didn't happen. So I don't want to erase history. That's what they did in Nazi Germany, you idiots. Don't ever try to act like I didn't happen. 
"When you erase somebody's history, when you pretend like it didn't happen, you rewrite the book, okay? This is wrestling's history. And when you put wrestling's history on paper, the number one merchandise seller as a rookie in 2017 was Enzo and Cass, alright? The number one merchandise seller in NXT was Enzo and Cass. The longest-tenured guys in NXT were Enzo and Cass. Why? Cause we put a**es in seats."
Real1 on why he's like Eminem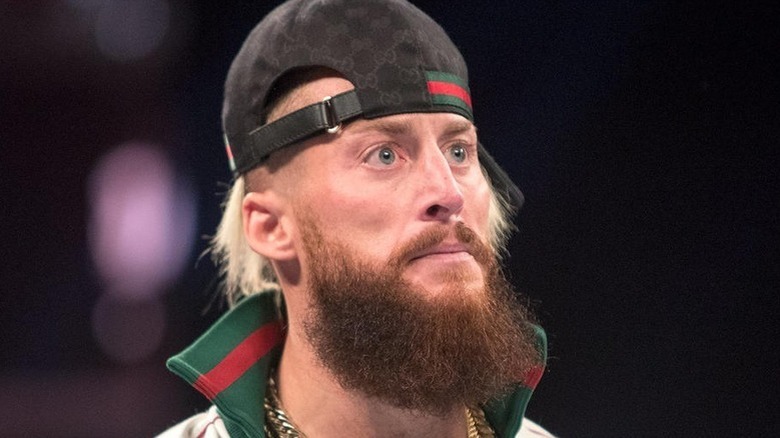 WWE
Real1 also discussed the idea of appearing in New Japan Pro Wrestling, saying he could light the promotion on fire if given a mic. However, this also led to him comparing himself to one of the most acclaimed rappers of all time.
"What are you going to do, knock me out?" Real1 asked. "What are you going to do, drag my name through the mud? Run my name through the dirt? I'm like Eminem in 8-Mile; there's nothing you can say about me that hasn't been said yet. I don't give a f**k. Don't you understand that thing about me?"
Real1 wasn't even close to done, however, once again talking up his "WWE NXT "resume. He made some bold claims about the ratings he could do with Roman Reigns and Brock Lesnar, once more opening the door for a potential New Japan run.
"I've run laps around the people that were there in FCW, NXT," Real1 said. "Ran laps around...did they ever put me on the microphone in NXT with a major talent? No, because I'd eat them the f**k up. Did they ever put me with a major talent on the microphone? You could put me out there with Roman, with Brock, and I will get to a 3.0 rating, a 4.0 rating, with a scathing promo that I caught on this man, to generate business. And if I wanted to do that in New Japan, given the opportunity, I will take them to the f*****g moon. Bada f*****g boom."
If you use any of the quotes in this article, please credit "Busted Open Radio" and provide a h/t to Wrestling Inc. for the transcription