Bully Ray Says Companies Won't Hire Ex-WWE Star Because They Can't Control Him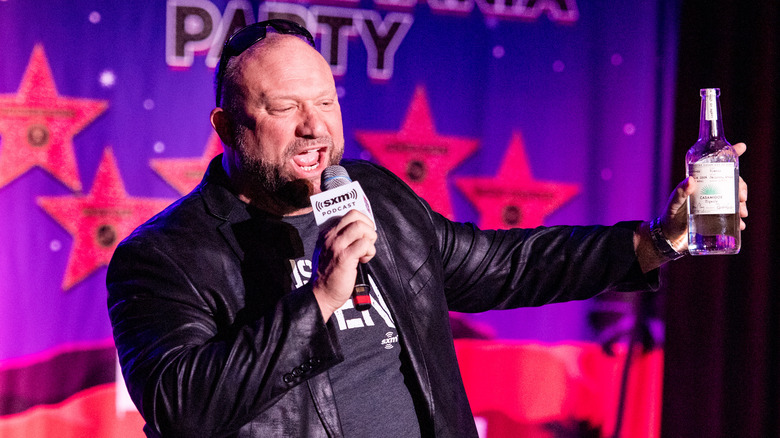 Timothy Norris/Getty Images
The former Enzo Amore, now known as Real1 is making his New Japan Pro-Wrestling debut on Saturday at the All Star Junior Festival USA, where Real1 will be wrestling as a free agent. On "Busted Open," Bully Ray posited that Real1 isn't employed by a major company, not because of the allegations of sexual assault that were levied against him in 2018 and led to his release from WWE, but because of the former WWE Cruiserweight Champion's reputation.
"I think the real reason Enzo doesn't work for anybody is he cannot be controlled," the former TNA World Champion theorized, "and we live in an industry these days where they want to be able to control you at all times. I personally think that if any company were to take a chance on him, he would do some decent numbers and some decent business for him."
Co-host Tommy Dreamer agreed with Bully saying that Real1 "thinks differently," comparing him to the AEW World Champion MJF. Dreamer believes that the former Enzo Amore, like MJF, gets criticisms for being better on the mic than he is in the ring, but Dreamer thinks Real1 understands his limitations and succeeds within them.
Real1 is one of many wrestlers taking part in this weekend's All Star Junior Festival USA, an extension of the special event that NJPW held earlier this year. It will feature wrestlers from NJPW, DDT, DragonGate, CMLL, GCW, and elsewhere. Real1's match has yet to be announced. The show will take place at the 2300 Arena in Philadelphia, Pennsylvania on Saturday.
If you use any of the quotes in this article, please credit "Busted Open" with a h/t to Wrestling Inc. for the transcription.