Toni Storm On AEW Star Ricky Starks: 'I'd Mess Him Up If I Had The Chance'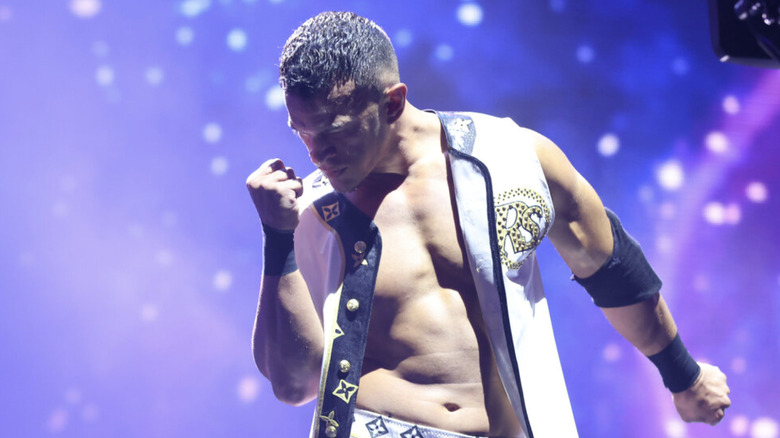 AEW
During a recent interview with Daily Star, former AEW Women's World Champion Toni Storm was asked if there's anyone in AEW's men's division that she would like to beat up. While AEW hasn't acknowledged her real-life marriage to Juice Robinson, Storm noted that she would like to get her hands on one of his former rivals who is currently "suspended."
"Ricky [Starks] because, yeah, I wasn't a fan of him," Storm said. "My husband came to AEW and they faced off and I wasn't a fan of him. I wasn't a fan of that guy, so I'd mess him up if I had the chance."
Regarding the women's division, Storm believes she's taken care of everybody on the current roster. But if a couple of outsiders were to make their way in, she would love to mix it up with a couple of NJPW-affiliated talent.
"Oh, who's left? Okay, I could handle [Mercedes Moné]. I could beat the s*** out of her, yeah. Well, I heard Giulia's talking s***. You know, she wasn't there last time I was [in Japan]. She was probably one of the girls carrying my bags or something. Now she's making all this noise. She thinks she's the s***. Not threatened by her at all, but I'd make an example out of her big time because of all the s*** she's been talking. So I'd like to put her in her place."
Giulia is the reigning NJPW STRONG Women's Champion. She's set to make her first stateside appearance this Sunday at Impact x NJPW Multiverse United 2 when she defends the gold in a four-way bout. Meanwhile, Moné is currently recovering from a broken ankle.
If you use any quotes from this article, please credit Daily Star with a h/t to Wrestling Inc. for the transcription.