Jeff Jarrett: 'Rumor Has It That Leatherface Is In The House' For AEW Dynamite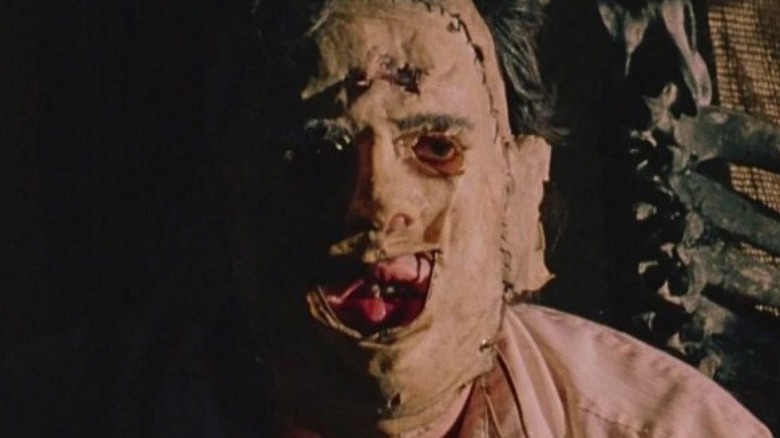 New Line Cinema
Leatherface might be coming to the August 16 episode of "AEW Dynamite" to promote the release of "The Texas Chainsaw Massacre" video game, which will be available to buy and play on August 18. As previously reported, Jeff Jarrett will face Jeff Hardy in a "Texas Chainsaw Massacre Death Match" ahead of the game's release, and the former has teased a cameo from the horror franchise's scariest cannibalistic villain.
While speaking to "The Chris McCabe Show," the TNA founder addressed the Leatherface rumors and gave potential viewers an idea of what to expect from the match. Jarrett promised a no-holds-barred hardcore extravaganza, and he isn't ruling out a horror show when the carnage starts.
"I'll just say this: rumor has it that Leatherface is in the house. And I said it and they put it in a promo: what's the rules of a death match? Well, there are no rules. So I think there's gonna be a whole lot more than tables, ladders, and chairs, and boards. If you're a fan of the movie or you're a fan of the video game, I'll say this, there are some unique weapons that are used, and they're gonna be in the house tonight."
The "Texas Chainsaw Massacre Death Match" is a sponsored collaboration between AEW and Gun Interactive, the company that developed the upcoming horror game. It will be interesting to see how Leatherface fares on an AEW show, but he'll probably fit right in with a locker room that includes wrestlers such as Jon Moxley and other weapons enthusiasts.