Shelton Benjamin Praises Fellow All-American Wrestler & WWE Star: 'That Guy's Badass'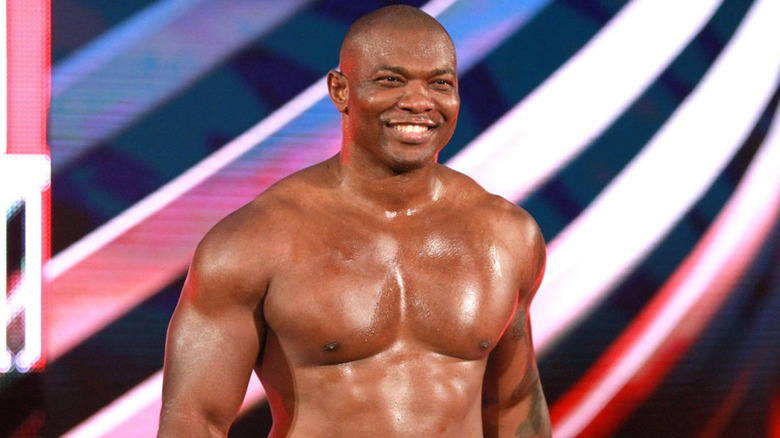 WWE
Under the command of "coach" Chad Gable, Alpha Academy has risen to become one of WWE's most popular acts right now. As Alpha Academy continues its ascent, several WWE Superstars have praised all three members of the group. 
Most recently, former Intercontinental Champion Shelton Benjamin heaped praise on Gable, who is a fellow All-American wrestler. During a recent episode of "Insight With Chris Van Vliet," Benjamin explained his take on Gable's contributions to WWE. 
"Gable, holy cow. That guy is a workhorse, he is such a badass," Benjamin said. "I don't think he realized how much respect I have for him. That guy's badass. And to see him, he's turned on his comical chops. It's like he's constantly surprising me and he's a guy [where I think], 'This would be a breakout star.' We're constantly trying to develop new talent, but I'm like, 'Man, this guy's got it all.' He's my favorite worker because you can put him in the ring with anyone [and] he can make him look good. He can toss anybody around, you know?"
Benjamin recalled the fatal four-way tag team match which took place on night one of WrestleMania 39 to highlight Gable's strength. In the midst of the action, Gable came face-to-face with Braun Strowman. Despite his smaller stature, the Alpha Academy star managed to deliver a massive rolling German suplex to "The Monster Among Men," which impressed Benjamin, as well as the stunned audience, who erupted in joy.
"When he tossed Braun Strowman, it's like, you're not supposed to be able to do that. But, man, I'm so impressed by his work. So impressed," Benjamin said.