AEW World Champion MJF Comes To Cash Wheeler's Defense Following Arrest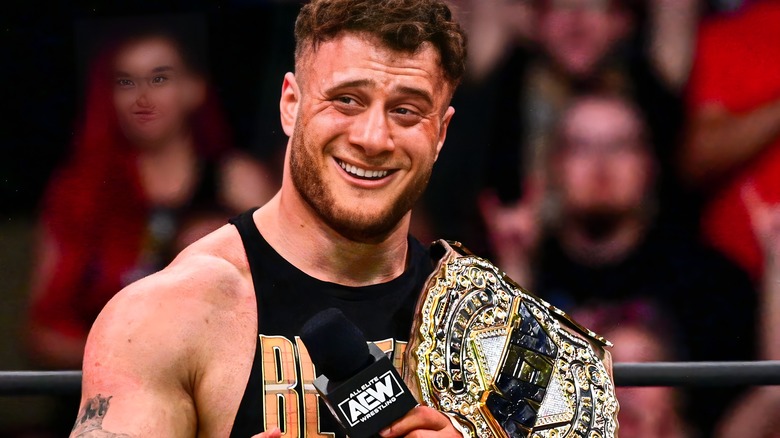 AEW
Earlier today, Cash Wheeler was arrested in Orlando, Florida on the charge of aggravated assault with a firearm. A subsequent video of Wheeler and his attorney revealed that they requested his bail be set to $2500, which was seemingly deemed acceptable by the powers that be, provided that he stay away from the alleged victims and give up all of his weapons. However, the AEW World Tag Team Champion's current status with the company has been up in the air since then, but MJF has assured fans that the FTR member will compete at All In at Wembley Stadium on August 27.
Taking to Twitter, MJF criticized social media users who've been quick to judge his AEW colleague. He also praised Wheeler's character and reminded people that everyone is flawed.
"Kinda disappointed how many dorks there are on this app that jump to conclusions so quick. A ton of peoples privilege is showing. We're all human. We're all flawed. We all make mistakes. Take it from a guy who's made more mistakes than most. I've had my ups and downs with FTR but Cash wheeler is a great dude and a bad ass. You're getting FTR Vs Young Bucks in front of 80k plus on august 27th. Talk about that ya dweebs."
As of this writing, AEW hasn't released an official statement regarding Wheeler's status for All In in the wake of his legal woes. That said, the company revealed that they're monitoring the situation and stated that Wheeler has been cooperating with the authorities. Wheeler has pleaded not guilty to the charges against him.