Charlotte Flair Discusses Her WWE WrestleMania Matches, Says 'Hard To Pick A Favorite'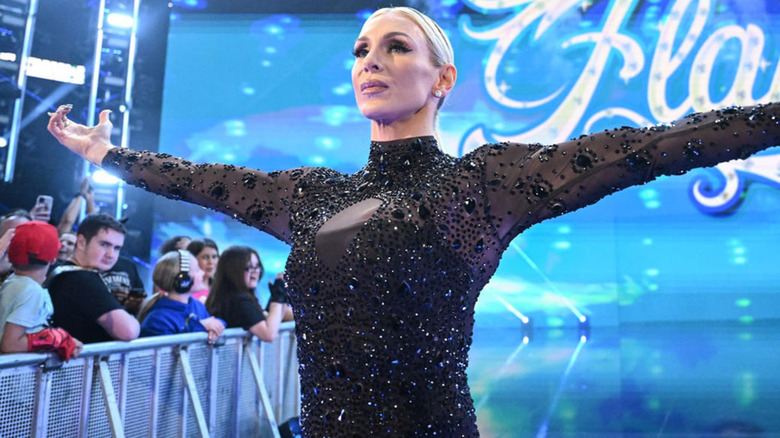 WWE
Charlotte Flair has discussed her most memorable WrestleMania matches, naming a few that stands out for her.
The former "WWE SmackDown" Women's Champion recently spoke to "Sports Illustrated" to discuss next year's WrestleMania, and touched upon a few of her favorite matches at "The Show of Shows." She said that it is difficult to choose her favorite matches from WrestleMania, but named three that she likes the most. 
"It's hard to pick a favorite because they're all so different and each opponent brings something different out of me. I'm extremely proud of the story with Rhea [Ripley] coming full circle, WrestleMania 32 put me on the map, and I thought the match with Asuka at WrestleMania 34 cemented our legacy. We left people in awe. I don't think people thought it would be that good. We surpassed people's expectations," said "The Queen."
Flair and Ripley's first meeting at a WrestleMania came in 2020 at WrestleMania 36, where the former defeated the latter to become "NXT" Women's Champion. In their next encounter at WrestleMania, which happened earlier this year, Flair lost her "SmackDown" Women's Championship to Ripley. The WrestleMania 32 match that Flair referenced was a triple threat match involving Becky Lynch, Sasha Banks, and herself, where "The Queen" emerged victorious.
In the same interview, she also spoke proudly about another WrestleMania triple threat match that she was involved in, where she, Ronda Rousey, and Lynch made history by main eventing WrestleMania 35. "I loved WrestleMania 35. Being in the main event, that was a surreal moment," said Flair. She recalled being incredibly calm when she walked out into the MetLife Stadium, for what was one of the biggest nights of her WWE career.
The "SmackDown" star has faced some of the biggest stars on WWE's women's roster at WrestleMania, and has a 4-3 record at "The Showcase of the Immortals."