Billy Corgan Discusses Having Tyrus As NWA Champion & His Fox News Affiliation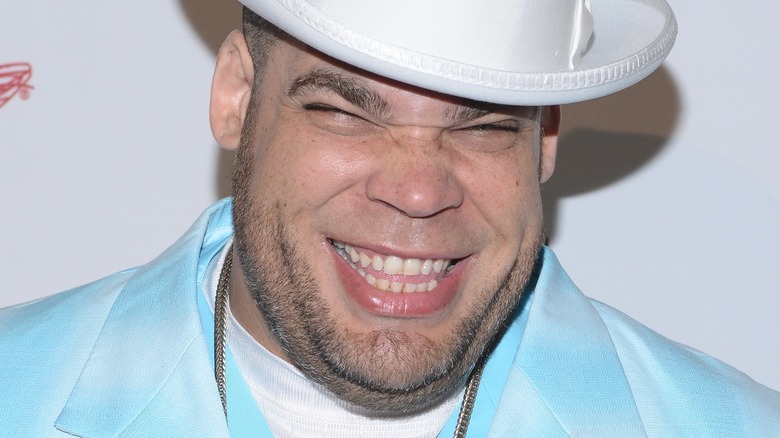 Araya Doheny/Getty Images
NWA Worlds Heavyweight Champion Tyrus is a divisive figure in professional wrestling. However, NWA President Billy Corgan thinks this is a positive for the company.
"He is certainly no stranger to controversy," Corgan said of the champion in an interview with TVInsider, "but I think the most interesting thing about Tyrus is he has been underestimated in everything he has ever done. Somehow he has come out of the other side."
Corgan lauds Tyrus as a self-made man who's most proud of being the NWA Champion. Corgan enjoys the story of any challengers having to surpass the 6-foot-7, 375-pound champion, despite Tyrus' connection to the Fox News program "Gutfeld," where Tyrus is a co-host and has proudly displayed both the NWA Television Championship and the Worlds Heavyweight Championship belts during his appearances on the show.
"It was not the core of my decision to put the title on him strictly because of the marketing of that title on television [on Fox News]," Corgan continued. "He did that on his own."
Corgan says that the "D.I.Y." mentality that Tyrus represents is a good symbol of how he sees the NWA as a whole.
"We're going to do it our own way," Corgan said. "It's not for everybody, but you're talking to a guy who runs his band the same way. It has worked out on that end just fine."
Tyrus is set to defend his title against EC3 at the upcoming NWA 75th Anniversary show, and the former Impact World Champion also carries the same self-made spirit that Corgan sees in Tyrus, and also in former NWA Worlds Heavyweight Champion Matt Cardona.
"All these names are self-made talents," Corgan concluded. "The NWA is really built for the modern era in the way we market talents."