Booker T Says He Can See LA Knight Dethroning GUNTHER For WWE Intercontinental Title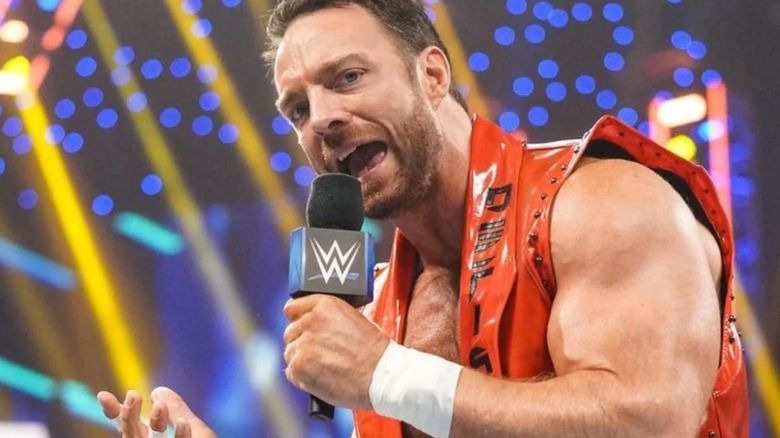 WWE
A two-time WWE Hall of Famer has fantasy booked the next major opponent for Intercontinental Champion GUNTHER, pitting "The Ring General" against a massively popular superstar who he said has "zeal." Speaking on "The Hall of Fame," "NXT" commentator Booker T agreed with his co-host that GUNTHER needs a great storyline when it comes to his next major challenger.
Booker T said he doesn't believe that person is Austin Theory, who recently lost his United States Championship to Rey Mysterio when the star's name was brought on the podcast. Theory recently beat Knight in a number one contender's match for a future U.S. title shot on last week's episode of "SmackDown."
"He's cooled off big time, man," Booker T said about Theory. "And, sometimes, man, you gotta know how to switch gears. Sometimes you can go out there and run that same shtick every week, every week, every week and people get ... I wouldn't say 'phased out,' but they can tune in to somebody else who's actually giving them that something that they're looking for, and right now, L.A. Knight is giving them that feeling that they want."
'Knight has the spark'
WWE
While co-host Brad Gilmore said he was convinced Sheamus should be the one to dethrone GUNTHER, stopping the current champion's near record-breaking title run, Booker T said it has to be Knight to get the victory.
"He's a guy that definitely could step into that spot and you could get behind him. And then, of course, with GUNTHER, that dude, you're going to hate him," Booker said. "That's the one guy I see right now that's got the spark behind him, that zeal behind him to actually step into that spot."
Gilmore said he loves that Knight is currently in a program with The Miz, from both an in-ring and a promo standpoint. He said Miz is despicable like GUNTHER, so the champion would be the next obvious opponent for Knight. While Knight has said he doesn't need a championship to solidify his meteoric rise, both Gilmore and Booker T agreed that the Intercontinental Championship has become a more esteemed title since GUNTHER has held it, and it would be the perfect fit for Knight and his fans.
If you use any of the quotes in this article, please credit "The Hall of Fame" with a h/t to Wrestling Inc. for the transcription.