WWE's Charlotte Flair Contemplates Future After She's Done With Wrestling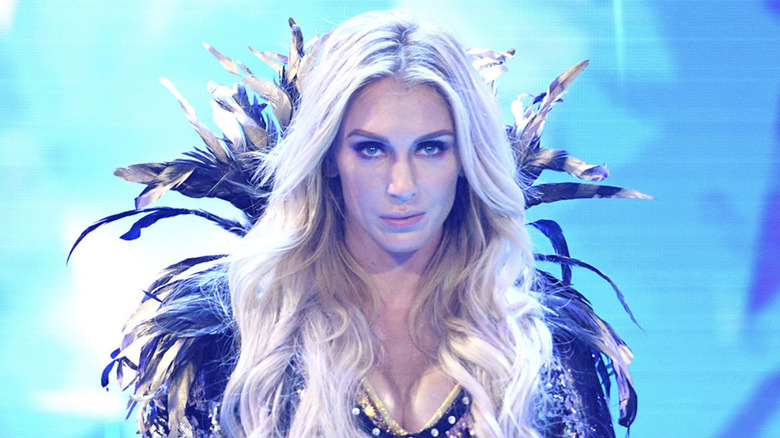 WWE
Multi-time WWE Women's Champion Charlotte Flair recently sat down with Josh Martinez on "Superstar Crossover" to discuss where she's at in her career. At the start, Flair was asked if the rumors were true that she recently took time off to participate in a fitness competition.
"No, I contemplate doing one, but I haven't signed up yet," Flair said. "But I do love the bodybuilding world."
Regarding potential career paths once her in-ring days are behind her, Flair noted that she's taking it day by day and does have an interest in acting.
"Day by day. Like I'm hoping something happens, but I don't know what that looks like," Flair said. "I'd love to star in a movie, a series. During my off time, I did have the opportunity to become a global ambassador for Smile Train. So that's been really rewarding working with the community on my off-time. So I don't know. Whatever happens next."
The 37-year-old made her film debut in 2017's "Psych: The Movie." She's also cameoed as herself on "Carpool Karaoke," "Straight Up Steve Austin," and "Punky Brewster." Flair was reportedly cast to portray June Byers in an independent film about Mildred Burke this year, however, she and Liv Morgan were both said to have been pulled from the project. NWA Women's World Champion Kamille has confirmed she will portray Byers instead.
At this point, there's no telling when "The Queen" will stop wrestling after a decade with WWE. With 14 world title reigns under her belt, she's made it clear that she intends to break her own father's record.
If you use any quotes from this article, please credit "Superstar Crossover" with a h/t to Wrestling Inc. for the transcription.