How MJF Thinks A Win At AEW All In Would Affect His Place In Wrestling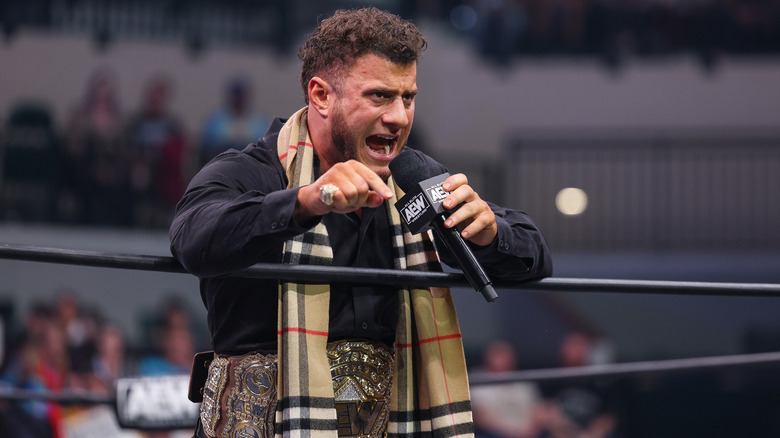 AEW
AEW World Champion MJF has an opportunity to do what Bret Hart and Randy Savage couldn't do, win a match at Wembley Stadium.
"This is history in front of your very own eyes," MJF told Sports Illustrated. "This has never happened before. No company has ever become this big so quickly. The pay-per-view at Wembley is massive. And no star has ever reached this level like I have."
MJF might be friends with his All In main event title challenger Adam Cole, but the champion is clearly focused on what a win in Wembley would mean for his career.
"A win in Wembley makes me undeniably legendary," MJF explained. "A win at Wembley puts me in the same breath and vein as some of the greatest ever in this sport. That's my ultimate goal, and that's what I'm going to achieve on August 27."
The All In London pay-per-view will be the first professional wrestling event to be staged at a venue known as Wembley Stadium since WWE held the 1992 edition of SummerSlam in the original incarnation of Wembley, which was demolished in the early 2000s to make room for the new and improved stadium.
As it stands, AEW has distributed over 80,000 tickets and has reportedly made $10 million in revenue from the event already, with the bulk of the hype for it currently being carried by the rivalry-cum-friendship of MJF and Cole, who will not only compete in the main event but will also team together on the All In "Zero Hour" pre-show, challenging Ring of Honor World Tag Team Champions Aussie Open for the titles.