Arn Anderson Explains Cody Rhodes' Resistance To Turning Heel In AEW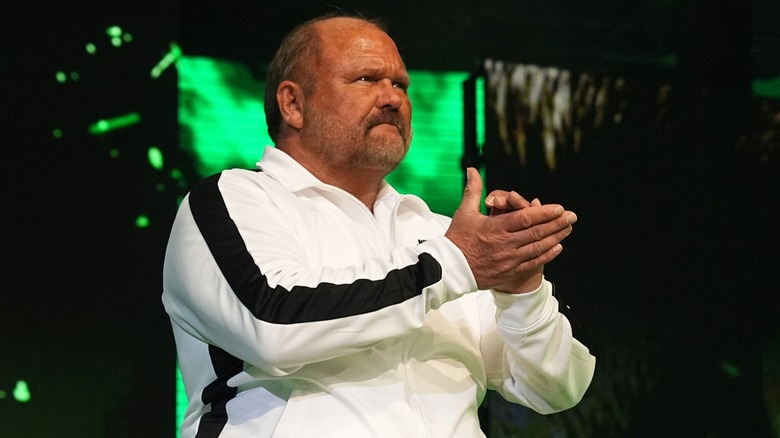 AEW
During the final few months of his AEW run, Cody Rhodes began exhibiting tendencies of a heel, be it walking through the designated "heel tunnel" or even bumping and feeding during his matches, actions not typically associated with a babyface. 
Despite dropping those hints, Rhodes remained adamant that he would never turn to the dark side during his time in AEW. Nearly a year after returning to WWE, Rhodes revealed he actually was portraying a heel in the final chapter of his AEW career, suggesting that his turn was "a bit too nuanced" for audiences to grasp. 
On a recent episode of "ARN," Arn Anderson — Rhodes' on-screen mentor in AEW — revealed that he advised "The American Nightmare" to go full-blown heel in AEW, especially when crowds began to boo him. 
"This is not a cat out of a bag thing," Anderson began. "Cody has such a strong need or want to do the right thing, to be a role model; he wants to do something the kids can look up to ... I tried to explain to him, 'Cody, I get that you want to do the right thing, you want to be a babyface, you want to be a positive force for kids...' 
"I don't give two s–ts about being a role model," Anderson continued. "If a guy thumps me in the nose, I'm gonna head butt him right between the eye. I believe in one-upmanship.."
Anderson gave insight into the advice he gave Rhodes. "I used to say, 'Wrestle rough, Cody. If a guy kicks you in the head, kick him in the head — twice.' He just had this look on his face, that, he knew he had enough talent, and he was a smart enough student of the game that he could accomplish all the goals without having to do that [turn heel]. My philosophy is, why wait until you get behind the 8 ball?"