WWE's John Cena Shares Gratitude For Time Spent With Windham Rotunda (Bray Wyatt)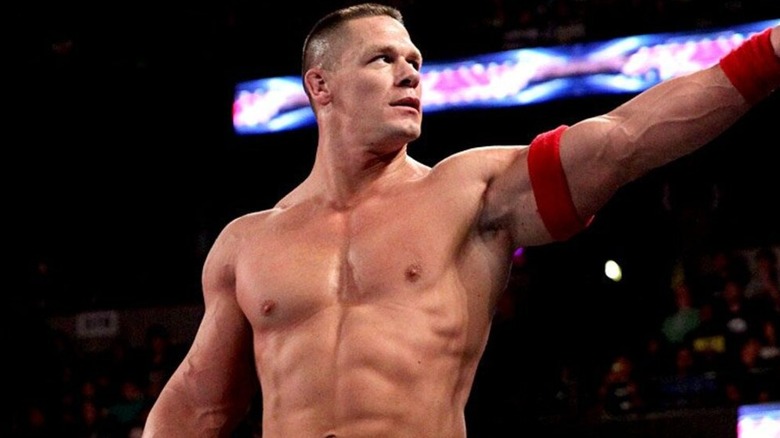 WWE
On August 24, 2023, Paul "Triple H" Levesque announced that Windham Rotunda, aka Bray Wyatt, had unexpectedly died at age 36. Since the devastating news broke, the wrestling world has paid tribute to Wyatt from all corners, and John Cena has now shared one of his own via his X platform.
"Devastated by the news of the passing of Windham Rotunda," Cena wrote. "My heart goes out to the entire Rotunda family. Windham brought the best out of me in so many ways. I'm forever grateful for the moments we shared. A sad day for all those he reached around the world. RIP."
Cena and Wyatt had a storied history together in WWE. Their first match as opponents took place in 2010 when Wyatt was still competing as Husky Harris as part of the Nexus stable. Cena teamed with Randy Orton to face him and Michael McGuillicutty on an episode of "WWE Raw," but their on-screen rivalry developed further a few years later.
In 2014, Wyatt and Cena began a long-term feud at the WWE Royal Rumble pay-per-view, which continued through WrestleMania season and beyond. This program saw Cena take on Wyatt and his followers (Erick Rowan and Luke Harper) as they wanted to bring him to the dark side. One of the most memorable segments saw Wyatt use children to play mind games on Cena, as they appeared wearing sheep masks and sang, "He's got the whole world in his hands."
In 2020, the on-screen rivals clashed again at WrestleMania 36 in a "Firefly Funhouse" match. This was a cinematic bout that didn't involve traditional wrestling, but it was one of the biggest talking points coming out of the premium live event.