Tony Khan Addresses 'Billion-Dollar Offers' He Says He's Gotten For AEW, Going Public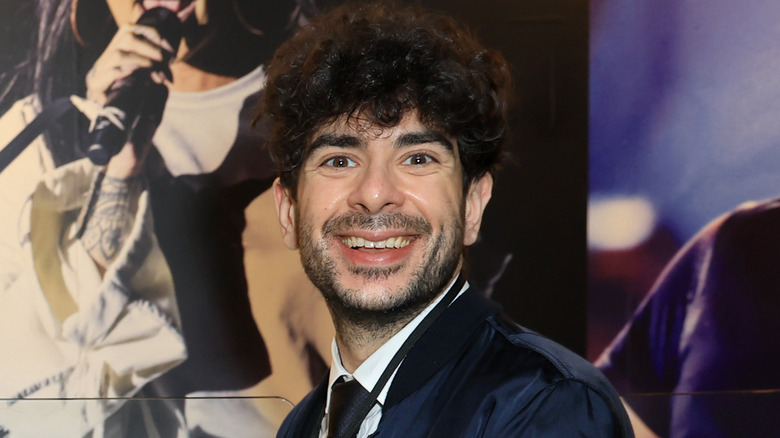 Leon Bennett/Getty Images
With the biggest show in the promotion's short history coming up in less than 48 hours, AEW's Tony Khan seems in the right mood to talk business. Speaking to The Hollywood Reporter about whether or not the company is yet profitable, Khan stated that he's received some big money offers to buy AEW outright.
"We have a valuation of — well, people have approached me with billion-dollar offers," Khan said. "So the business has grown. I'm not turning over huge cash profits. But as we approach the new media rights renewal, that is really the key not only to weekly profitability and cash flow, but also another large multiplier on top of the business valuation."
Khan declined to name any interested parties who may have thrown out those offers, but it's clear the 40-year-old doesn't intend on getting out of the business anytime soon. Additionally, it doesn't look as though a public offering is on the table for AEW in the near future.
"I'm not interested in that at this time," Khan said when asked about the possibility.
AEW is in the midst of its biggest year of business yet, with Khan citing the addition of "AEW Collision" and the release of the company's first full-sized video game, "AEW Fight Forever," back in June. AEW All In will provide the company with its highest gate this Sunday, and there is a new TV rights deal on the horizon. Khan seems optimistic about AEW's financial prospects going forward and plans to continue re-investing profits back into the business.
"I'm still working off the original investment into the business, but have not had to put in more," Khan stated. "And then we are reinvesting money to grow it as an international business."