WWE's Zelina Vega Recounts Windham Rotunda (Bray Wyatt) Lobbying For Her To Get Hired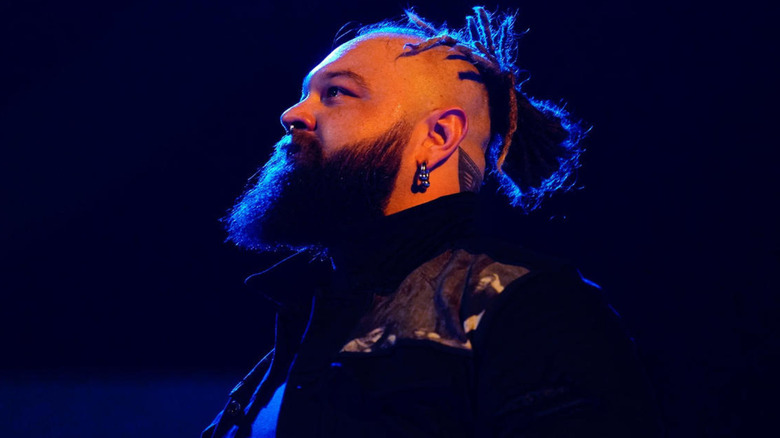 WWE
The wrestling world continues to honor the life and legacy of Windham Rotunda, known to WWE fans as Bray Wyatt, who unexpectedly died at the age of 36 on August 24. While they may not have crossed paths onscreen, Zelina Vega (real name Thea Trinidad) recalls an unforgettable encounter she had with Wyatt in the midst of her WWE tryout match in 2015. In a lengthy Twitter post, Vega recounted her various efforts to secure a job with WWE, which included a role as one of Adam Rose's Rosebuds. According to Vega, Wyatt not only took notice of those efforts, but lobbied for the company to hire her. WWE later signed Vega in 2017.
"One of the scarier things an independent wrestler can do is come in before "SmackDown" started and have a tryout match in front of the office and "the boys" (just anyone from the locker room who happened to be around the ring that day) and this particular day, I was GOING FOR IT, working my ass off in that ring and Windham stopped what he was doing to watch, to clap for me, to start a "Thea, Thea, Thea" chant. A group clap happened after the match ... he then went up to the people in the office who were watching the tryout matches and in front of everyone said "SHE should be with us." He stuck up for his friends. Selfless and inspirational," Vega wrote.
Vega continued on to express her condolences for Wyatt's family, including his wife JoJo Offerman, and their two children. "The man who had the whole world in his hands always wanted to give it to you and those beautiful kids," Vega remarked toward JoJo. "Sending so much love to you Jo. I'm so so sorry."