Chris Jericho Comments On Being Part Of Two Of The Biggest Wrestling Shows Of All Time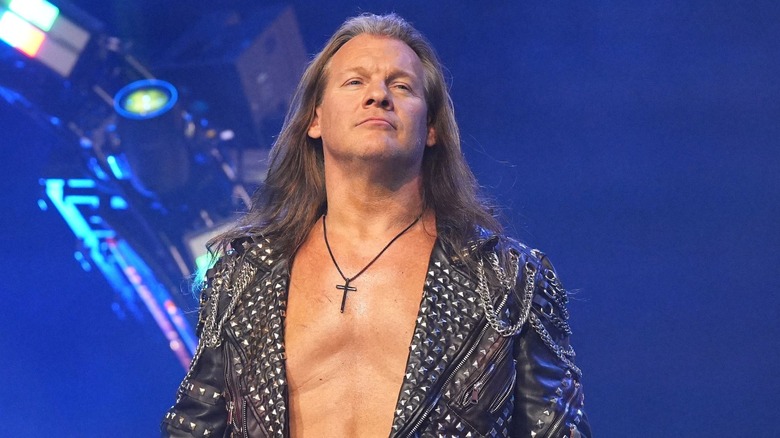 AEW
According to AEW boss Tony Khan, All In has sold over 80,000 tickets, putting it up there alongside WWE WrestleMania 32 in Dallas as one of the biggest wrestling shows of all time. This is undoubtedly a monumental achievement for any company, especially one still so young, and now inaugural AEW World Champion Chris Jericho has commented on it while appearing on "Casual Conversations," noting that he is one of the few who will have wrestled on both shows when he takes on NJPW star Will Ospreay at Wembley Stadium.
"It's amazing to think it's the biggest show in pro wrestling history," Jericho said, "and that's kind of really just starting to hit me up. As a matter of fact, I got a text the other day from Mox, who said, and this is Mox, he doesn't really talk a lot about stuff like this. He said that he and I have been on the two biggest wrestling shows of all time. So that's a pretty cool thing to be able to say, especially for me when you've done as much as I've done and been around as long as I have. When you get to moments like this, you don't take that for granted, especially with AEW being four years old."
Jericho Faces Will Ospreay at All In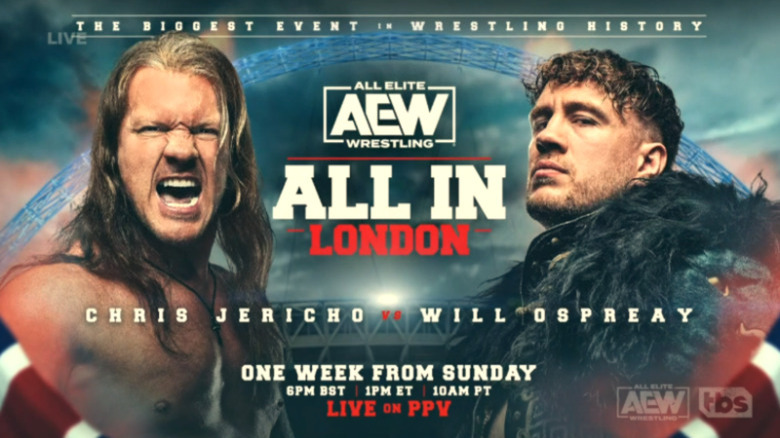 AEW
"And I've been there since day one," Jericho continued, "Since before we even started, and just to see the growth of the company. And I knew Wembley was going to be big because I was laughing. When you get some critics, which drives me so crazy in a funny way, saying, oh, they won't draw 10,000 people, they won't draw 20, and it's like, I knew that was so wrong,"
"I think Tony showed some great vision and, let's be honest, some great balls by booking Wembley Stadium," Jericho added. "As Keith Richards would say, that's a big room. But by doing that, if you build it, they will come. People were saying, Wembley, I want to be a part of that. And then I think when the show kind of came out of the gate with 30,000 or 40,000, I think people jumped on that and wanted to go to the show because it's an event. It's like I mentioned, just mentioned the [Rolling] Stones. Like, whenever the Stones come to town, I always go to see them as much as I can. It's an event."
If you use any quotes from this article, please credit "Casual Conversations" with a h/t to Wrestling Inc. for the transcription.