WWE Star Bayley Remembers 'Irreplaceable' Windham Rotunda, Aka Bray Wyatt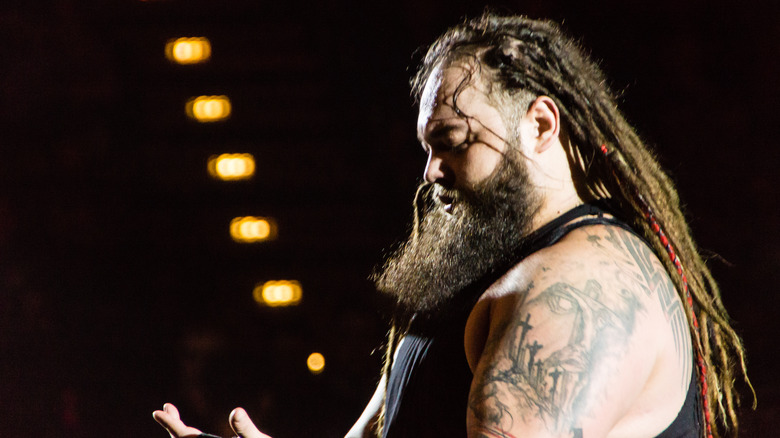 Bjoern Deutschmann/Shutterstock
The wrestling world is still mourning the death of Bray Wyatt, real name Windham Rotunda, who last week passed away at the age of 36. However, plenty of tributes have poured in for the late WWE Superstar as a result, and Bayley has now taken to Twitter to share her own emotional farewell toward her former colleague.
"Between your laugh and being able to witness your greatness every time you performed, you are truly irreplaceable. I'm in disbelief just like everyone else. My heart goes out Windham's whole family & everyone who knows & loves him. You've got the whole world in your hand."
Bayley is one of many WWE Superstars to speak highly of Wyatt in the wake of his death. For example, John Cena recently shared his gratitude for being able to work with Wyatt and praised his abilities. The late WWE Superstar's friends and peers have echoed similar sentiments, noting that he was kind, warm, and funny behind the scenes.
According to reports, Wyatt's cause of death was a heart attack. The complications arose due to him contracting COVID-19 earlier this year, which caused him to be absent from WWE television for quite some time. Wyatt was due to feud with Bobby Lashley in the lead up to WWE Wrestlemania 39, but those plans never materialized as he was taken off television.
Wyatt is survived by his partner Jojo Offerman and his children. Recently, WWE agreed to donate the proceeds from his merchandise sales to his family.