Saraya Pins Toni Storm, Wins AEW Women's World Title In Wembley Stadium At All In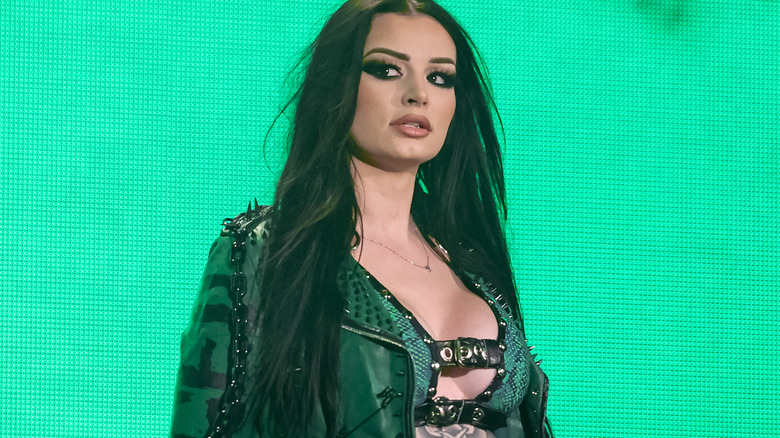 AEW
The Norwich native struck championship gold at AEW All In in London, Engldand's Wembley Stadium.
Four weeks after regaining the AEW Women's World Championship, Hikaru Shida was faced with the hefty task of defending the title against three other women at AEW's biggest show in history. The champion headed across the pond to the home territory of Saraya, one of the three competitors who'd be challenging Shida for the title, alongside Toni Storm and Britt Baker.
As expected, Outcast members Saraya and Storm worked in tandem early on but quickly ran into problems when both women attempted to pin Baker in the corner. Saraya and Storm seemed to mend their partnership, but when Storm inadvertently struck Saraya's mother, Saraya Knight, in the face, it became every woman for herself. The Outcasts' third member, Ruby Soho, arrived to try and defuse the situation but was instead nailed in the head by Storm's fist.
Shida and Baker eventually bounced back into the action as well, each scoring near falls, until Baker locked Shida into the Lockjaw. With Shida trapped in Baker's submission, Storm reentered the ring equipped with the women's title belt, presumably to break them apart. Unfortunately for Storm, Saraya retrieved a spray paint can just in time to mist her in the eyes and hit her with the Knight Cap to gain the pinfall to become the new AEW Women's Champion. Following her victory, Saraya's family joined her in the ring to celebrate.
With this win, Saraya begins her first championship reign in over nine years, when she defeated AJ Lee to clutch the WWE Divas Championship at SummerSlam 2014.