Why Former WWE Official Nick Patrick Says Edge Will Be Like The Undertaker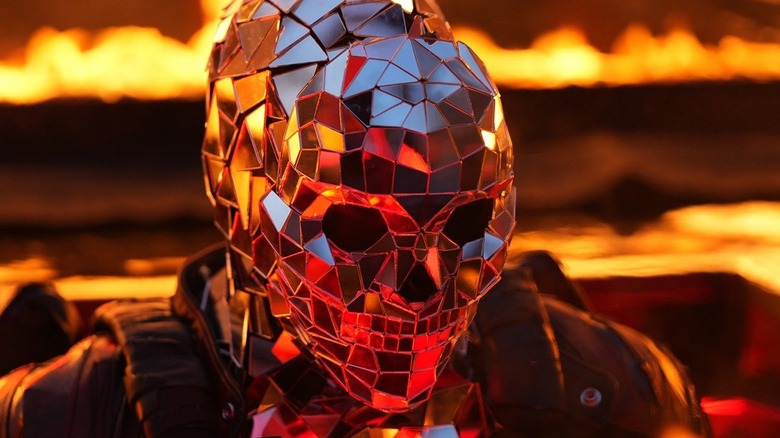 WWE
Former WWE referee Nick Patrick is not buying the notion that Edge — who recently claimed to have wrestled the last match of his WWE contract– is done with WWE. If anything, Patrick believes Edge, in the stretch run of his career, is set to become an annual attraction at WrestleMania, much like The Undertaker was in the final years of his storied career.
"Everybody's talking about whether he's going to retire ... I think he's going to be like The Undertaker," Patrick said on his "Monday Mailbag" podcast. "He can't do the road anymore — the road is for a young guy. It was a miracle he made his comeback [in 2020] after having neck surgery and the problems he had. Vince [McMahon] don't just pick and choose [wrestlers working a part-time schedule] ... he does with Brock [Lesnar], but everybody else has to do road." Much like Undertaker before him, Patrick believes Edge, 49, had earned the right to work only WrestleMania, "He probably won't be on all of them, but I'm sure he'll be on another WrestleMania again — soon."
"If he does retire, I don't think he'll be completely gone," Patrick added.
When asked to share his memories of working with Edge and Christian, Patrick recalled a story involving fellow retired referee Teddy Long. "Vince pulled Teddy to the side and said, 'These guys are cutting it too damn close on these pre-counts. If they cut it too close, count their asses out.'" Patrick revealed Long "had heat with some of the guys" for following McMahon's instructions and that Edge and Christian, as a result, were scared to be officiated by other referees. "They were scared that I was going to count them out, too! I'm like, 'I'll work with you, brother. I'm new here, I'm not trying to make any waves.'"