Jim Ross Wanted To Call One Match At AEW All In Above All Others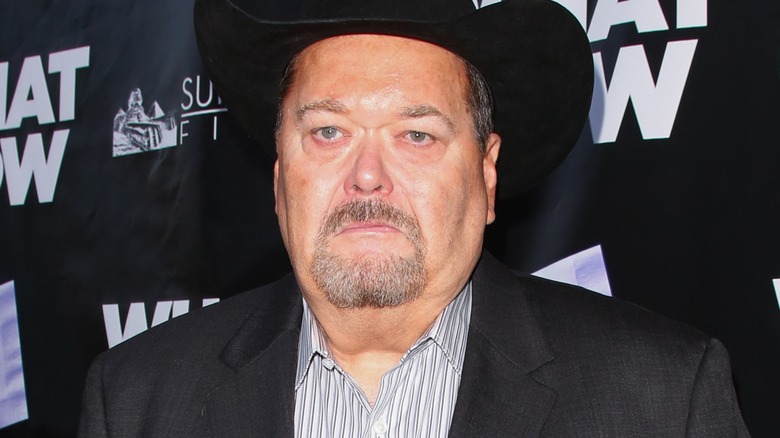 Paul Archuleta/Getty Images
Jim Ross called several matches at AEW All In 2023, including the one he was most excited to see. During the latest edition of "Grilling JR," the WWE Hall of Famer and AEW announcer revealed that CM Punk's battle with Samoa Joe was at the top of his list, and wasn't disappointed.
"I got to the stadium on Sunday afternoon. I think our call was at 11. I went over at about one. Shortly thereafter, I got my assignments on what I was going to do, and it was the first four matches, but it included Punk and Joe, which I was really excited about... I got lucky and got to call the matches that I specifically hoped that I would."
Ross also praised Punk and Joe's approach to the business, especially their ability to get over with the fans and make life easier for the announce team. Furthermore, he believes that they both have the talent to eventually influence the product in behind-the-scenes roles.
"I have so much respect for Punk and Joe. Their work ethics, their sensibilities as how to construct a match from bell to bell. You saw two guys who'd probably both make great bookers at some point or time in their careers... They make the announcer's job easy. They tell such a clearly defined story that we can embellish. They make great music that's easy to create lyrics for. I was really pleased with that match."
Of course, the biggest talking in regard to Punk following All In has been his backstage altercation with Jack Perry. During the podcast, Ross revealed that he didn't see it, but he heard about it after the show and noted that he was told that it was a "little skirmish."
If you use any quotes from this article, please credit "Grilling JR" with a h/t to Wrestling Inc. for the transcription.