CM Punk Explains Why He Hid From His Opponents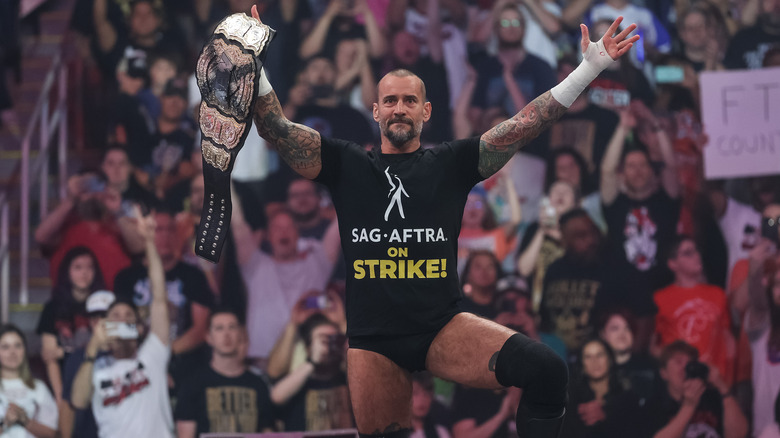 AEW
CM Punk seemingly can't stop running into people backstage in AEW, according to his recent acceptance speech at the Cauliflower Alley Club Awards Banquet, Punk used to be known for hiding from his opponents before matches. While accepting the Iron Mike Mazurki Award, Punk recounted his first match against a major name: Tracy Smothers. Smothers came up to Punk in the locker room and made it clear that he'd watched Punk's matches and liked what he did, but wouldn't be able to remember any spots and so, therefore, they should call the match in the ring.
"I acted cool like, 'Sure, we'll just walk and talk baby,'" Punk joked. "I was terrified."
During the match, Smothers told Punk to block when Smothers was about to throw a tray of cheese and nachos at him, which sparked a lightbulb in his head that some spots don't need to be talked through before the match.
"This guy's just talking to me," Punk said in awe. "This is amazing. I don't have to talk to people before the show? This'll solve so many of my problems. That began the part of my career where I would actively hide from my opponents."
Not long after accepting the award, on September 2, Punk was fired from AEW following a physical altercation with Jack Perry backstage at All In. The news comes nearly a year after Punk got in a physical altercation with The Elite and members of the talent relations staff after last year's All Out pay-per-view.