AEW's Jim Ross Says Terry Funk Had Attribute In Common With Sting & Chris Jericho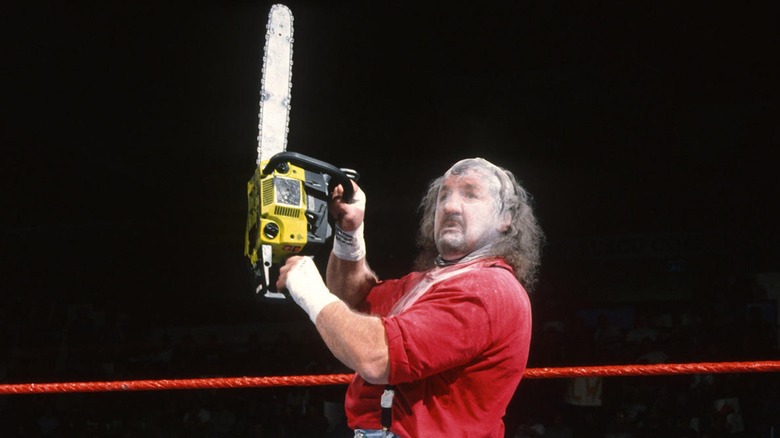 WWE
The fact that Sting, 64, and Chris Jericho, 52, have remained relevant in the wrestling business decades after breaking into the business is nothing short of astonishing, and Jim Ross credits their longevity to their ability to constantly reinvent themselves. 
On a recent episode of "Grilling Jr," Jim Ross highlighted that the late, great Terry Funk had similarly separated himself from his peers due to his ingenuity and mind for the business.
"He was a credit to the wrestling business — without question," Ross said of Funk. "Here's the thing about Terry — it kinda is Jericho-esque or even Sting-esque, and that is, the ability to reinvent. He goes from a babyface in some territories, and a champion in the NWA, to a heel champion in the NWA, and then you can migrate all the way through — things like the Empty Arena Match in Nashville versus Jerry Lawler."
Ross — WWE's Head of Talent Relations in 1997 — still considers bringing back Funk to WWE as one of his prized coups. That year, "The Funker" debuted a new masked character named Chainsaw Charlie and aligned himself with Mick Foley in his feud against The New Age Outlaws. The rivalry culminated in a match at WrestleMania XIV where Funk and Foley captured the WWE Tag Team Championship, a moment that Foley considers one of the highlights of his storied career.   
"Some were raising their eyebrows that, maybe, JR has lost it," Ross recalled the reactions to him signing Funk. "No — he contributed. He was a fun character. We're still talking about him! So, I love that component, because, the look on his face and the sparkle in his eye when he was performing as Chainsaw Charlie was just a wonderful feeling ... that I did something good."