Eric Bischoff Questions Saudi Arabia Relationship After PFL Investment Tanks WWE Stock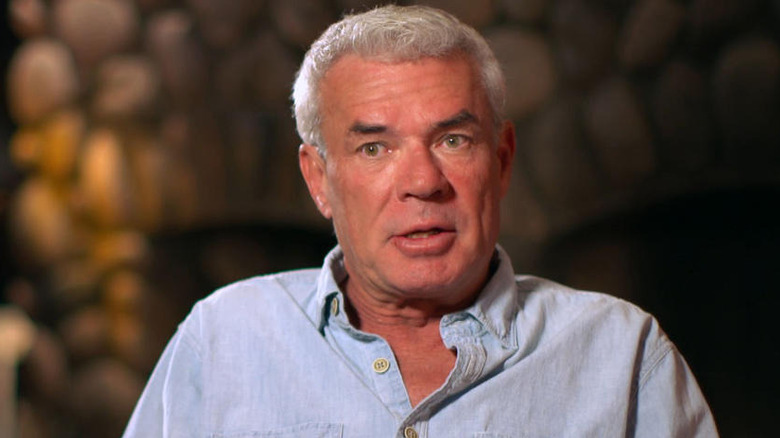 WWE
It was announced this week that Saudi Arabia's Public Investment Fund (PIF) had purchased a minority stake in the Professional Fighters League (PFL). WWE's stock went down significantly after that move was revealed, and former WCW executive Eric Bischoff has provided his thoughts while speaking on the "Strictly Business" podcast.
"Sure, it's interesting," Bischoff said. "That's a lot for me to digest quickly and have an opinion on since I know so little about it until just this moment. 
"But I guess you could probably sit back if you're an investor and go, 'Wait a minute, if Saudi Arabia's investing in this professional fight league and WWE and UFC are one company now, do we want to support wrestling and therefore a company that's competing against us in UFC or the parent company that owns UFC [Endeavor]?' Yeah, maybe I could see [how] that could be a concern, but WWE is WWE and PFL is PFL.
"I just think that if you think about it for a second, obviously Saudi Arabia, between what they've done in golf and their investment in sports across the board, they're trying to bring live events, entertainment, mainstream entertainment to Saudi Arabia. Perhaps not a conflict at all."

It was reported earlier this year that Saudi Arabia's Public Investment Fund was interested in purchasing WWE. However, it was revealed in April that WWE and UFC would merge under the Endeavor umbrella to form a new sports and entertainment company. 
The PIF is already involved in sports, owning Newcastle United in the English Premier League, various Saudi Arabian soccer teams, and LIV Golf. WWE currently has an agreement in place with the Saudi General Sports Authority — the governmental department responsible for sports in Saudi Arabia — to bring two large-scale events to the Kingdom each year.
If you use any quotes from this article, please credit "Strictly Business" with an h/t to Wrestling INC. for the transcription.