Tony Khan Comments On Not Renewing Sonny Kiss' AEW Contract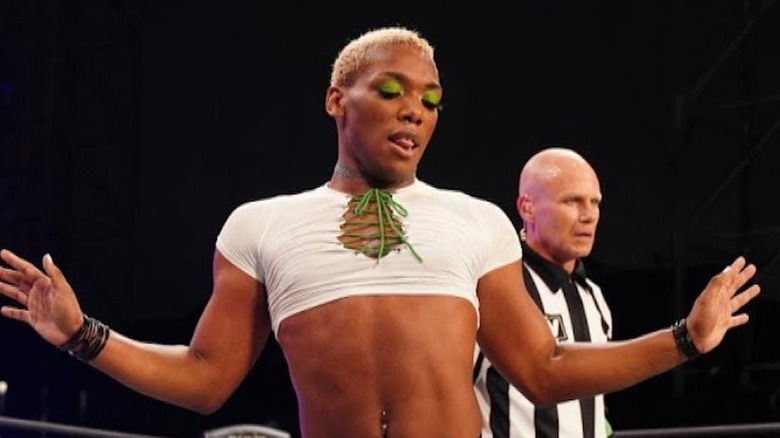 AEW
CM Punk's firing from AEW was the talk of the company this past weekend, but he isn't the only roster member to be let go. At last night's AEW All Out post-show media scrum, Tony Khan confirmed that Sonny Kiss has also been released from his contract. However, she wasn't let go for controversial backstage behavior, according to the AEW General Manager and owner.
"We have a roster of over a hundred wrestlers now across AEW, and Sonny is a great wrestler. I think I've done a lot to really keep the locker room stable. I have a lot of people that I not only keep under contract but also I've done well, I think, to not do like major mass layoffs and let 20, 30 people go at a time.
But I do think I can't renew every single contract in AEW. It would be impossible. And with such a big roster and a limited amount of TV spots, I think Sonny Kiss is a great wrestler and had a lot of potential from the very beginning of AEW, and still has a lot of potential as a wrestler."
That being said, Khan hasn't ruled out Kiss returning to AEW at some point. He reiterated that he really likes the former Trustbusters member as a person and performer. He named Stu Grayson as a wrestler who left AEW and came back later on. According to Khan, Kiss' career could potentially follow a similar trajectory.
Additionally, Khan explained that losing "AEW Dark" and "AEW Elevation" has been difficult as it means that there are less opportunities for the talent to get exposure.