Tony Khan Reveals When He First Had The Idea For Upcoming AEW WrestleDream PPV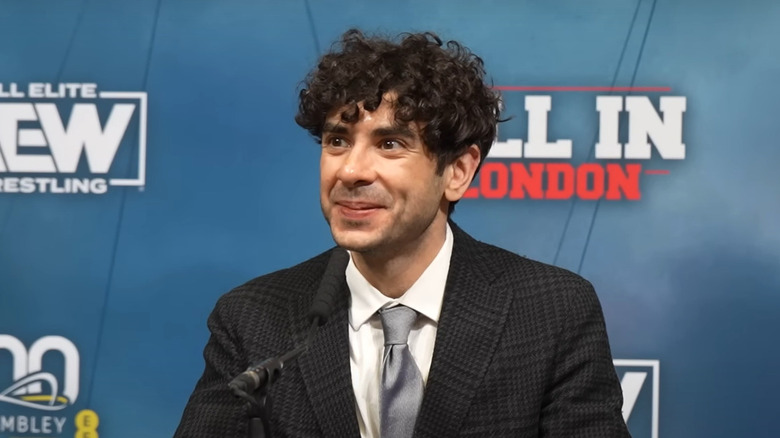 Denise Salcedo/YouTube
The inaugural AEW WrestleDream pay-per-view will be held on October 1 at the Climate Pledge Arena in Seattle, Washington. The event is set to honor New Japan Pro-Wrestling founder Antonio Inoki, who died on October 1 last year. AEW CEO Tony Khan disclosed when he first came up with the WrestleDream idea while speaking at last night's All Out 2023 post-show media scrum.
"I'm very excited for WrestleDream," Khan said. "We're about a month out for WrestleDream right now. We haven't had a chance to ever really, since I introduced the event or talked about it for the first time, we haven't really had a chance, as a collective, to talk about the event. But it means a lot to me personally.
"Last year, when Antonio Inoki passed away, I was in a hotel room, as I often am, and on the road. I remember thinking to myself, 'Mark this date down and start planning ahead and start thinking ahead.' I talked to New Japan Pro-Wrestling, and they were supportive, and they're going to be sending stars to participate in the event. I think it's really cool."
During the WrestleDream announcement at the AEW All In post-show press conference on August 27, Khan described Inoki as "wrestling's greatest dreamer." Khan's promotion originally filed for the "AEW WrestleDream" trademark back in April.